Tom Brokaw scandal: NBC News accused of victim shaming, pressuring women to support star
NBC News is facing accusations of victim-shaming and intimidation as it scrambles to protect its legendary anchor Tom Brokaw, who has been accused of sexual misconduct by three different women.
On Tuesday, Variety reported that NBC News' powerful standards and practices department, which sets editorial guidelines, mandated that any reports on the Brokaw accusations include that more than 100 current and former NBC News female staffers had signed a letter of support for the embattled newsman.
The New York Post reported Monday night that many women at NBC News had felt intimidated into signing the letter.
All this comes after Brokaw shamed his first accuser, former NBC correspondent and former Fox News anchor Linda Vester, in a scathing email which called Vester an embittered liar resentful that she did not become a star at NBC News. While many news organizations would look askance at such an attack, especially during the #MeToo era, NBC News appears to be giving Brokaw's broadside tacit support.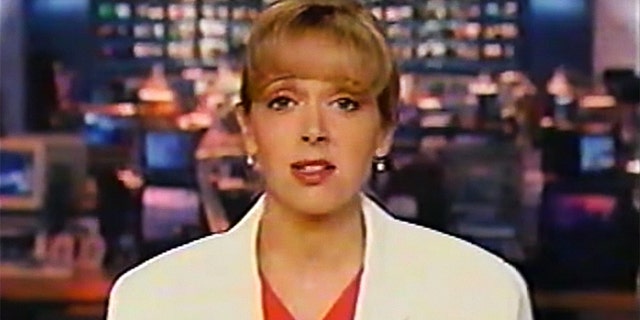 According to The Washington Post, Brokaw, 78, made unwanted moves on Vester. The report also detailed the claims of an anonymous woman who said Brokaw acted inappropriately toward her during her time as a production assistant in the 1990s. Variety published similar claims. A third woman came forward on Tuesday accusing Brokaw of inappropriate behavior in the 1960s when he was a local anchor in Los Angeles.
Brokaw denied Vester's allegations in a letter to colleagues that was shocking for its vitriol. The "NBC Nightly News" icon called his accuser "a former colleague who left NBC News angry that she had failed in her pursuit of stardom" and claimed she was "given the run of the Washington Post and Variety to vent her grievances." He even mentioned that Vester had married a wealthy man.
NBC appears to be standing solidly behind Brokaw. The New York Post reported that NBC does not plan to investigate the accusations, and the campaign to sign the letter in support of Brokaw included some of NBC's most powerful women, including Rachel Maddow, Andrea Mitchell, Mika Brzezinski and Maria Shriver. And then there are those guidelines from Standards and Practices.
University of Southern California employment law professor C. Kerry Fields told Fox News it "certainly" appeared that NBC wanted its coverage of the alleged harassment to be pro-Brokaw.
"Brokaw is a cornerstone for the news division at NBC and is highly respected at the network," Fields said. "It does seem unseemly for Standards and Practices to make more than a gentle suggestion... to defend a principal such as Brokaw."
Vester's attorney, Ari Wilkenfeld, told Fox News his client stood by her allegations despite the rhetoric coming out of NBC News.
"She is glad that the conversation about sexual harassment issues is continuing and she will have much more to say very soon," Wilkenfeld said.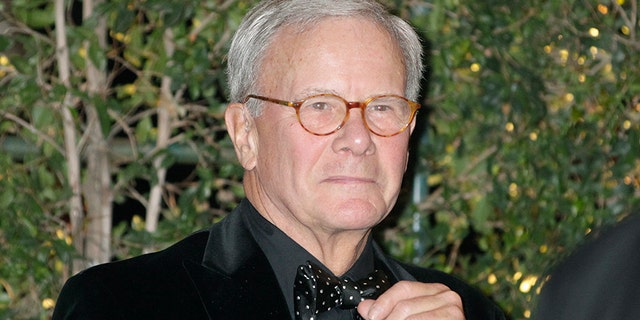 Fields said NBC Standards and Practices' reported behavior is "wholly inappropriate and disappointing" because the department is supposed to act as "ethics guardians" at the news organization.
As for the letter of support, many of the women who signed it -- and others who did not -- reportedly felt pressured to defend the veteran broadcaster despite Vester's claims.
"We had no choice, particularly the lower level staffers. The letter was being handed around the office and the unspoken threat was that if your name was not on it, there would be some repercussion down the road," an NBC News employee told the New York Post.
"Execs are watching to see who signed and who didn't. This was all about coming out in force to protect NBC's golden boy; the network's reputation is tied to Brokaw," the staffer continued. "If more women come forward, that's a big problem."
"Of course it's not cool" for employees to fear retribution of any kind, David Sherwyn, a Cornell University law professor who specializes in human resources, told Fox News.
Sherwyn said it's a bigger issue if "upper echelon" executives were responsible for the letter circulating around the NBC News headquarters -- but anonymous staffers' complaints "absolutely" represent a nightmare for NBC's human resources department.
Goldman Sachs executive Liz Bowyer reportedly started the letter and has worked closely with Brokaw on documentary projects.
NBC did not respond to multiple requests for comment.
Penn State University business law professor Mark Gough told Fox News that NBC was "likely within its rights" given the current employment laws, but that it wasn't necessarily a good idea to have employees sign something without providing any meaningful opportunity to refuse or the autonomy to make changes.
"While it may be legal to coerce employees into protecting more senior, powerful colleagues from bad behavior, it is clearly inconsistent with good human resource management and the public interest," Gough said.
According to Variety, the network's standards and practices department wanted the letter mentioned on-air despite how uncomfortable it made female staffers.
"That mandate raised eyebrows among some staffers because it urged anchors to report on a document that has been the source of controversy in the newsroom," Variety reported.
"I don't know how standards and practices work at NBC and I'm not a journalist, but I'm certainly troubled by that information," Wilkenfeld told Fox News.
Megyn Kelly -- who as NBC News' highest-paid star likely would not feel threatened by executives -- was not among the powerful and influential women of NBC who came to Brokaw's defense. "You don't know what you don't know," she said Monday on "Megyn Kelly Today."
Another NBC insider echoed Kelly, telling the Post, "When you have over 100 women like Andrea Mitchell signing a letter of support without knowing the facts, it's pretty scary."
As for Brokaw's email in which he seemed to take victim-shaming to the highest level, psychotherapist and author Jonathan Alpert told Fox News that Brokaw was "defending himself by devaluing and undermining the alleged victim."
Alpert warned that shaming a possible victim "makes it more difficult for other people who might be in the same situation" to come forward.
"There's no denying the strength of social pressure and that is especially true when it comes to rallying around or against an individual," Alpert said.
Media Research Center Vice President Dan Gainor told Fox News that the #MeToo movement is an example of widespread hypocrisy among the mainstream media.
"We are told to believe all women -- but the alleged victims of journalists or Bill Clinton. One thing is certain, we can't believe NBC because it doesn't believe in any transparency for its scandals -- Brian Williams, Matt Lauer or now Tom Brokaw," Gainor said.
NBC's tacit support of Brokaw is the latest in a series of controversial actions the news division has taken regarding sexual harassment and misconduct. NBC has declined to bring in an outside investigator to look into who knew what and when about pervy "Today" host Matt Lauer, who was fired at the height of the #MeToo movement for sexual misconduct. Rather, NBC is relying on its own in-house investigation which reportedly is nearing its conclusion.
In addition, the network refused to run Ronan Farrow's investigation of Harvey Weinstein that would have outed the now-disgraced Hollywood mogul as a sexual predator months before he was exposed by The New Yorker. Farrow took his reporting to the prestigious magazine after NBC News passed and he was recently awarded the coveted Pulitzer Prize for the revealing exposé that helped launch the #MeToo movement.
NBC News also sat on the "Access Hollywood" tape of Donald Trump making lewd comments about women. Washington Post reporter David Fahrenthold eventually broke the story.
Vester declined direct comment and referred inquiries to her attorney when reached by Fox News.