Tim Tebow confirms he's dating Miss Universe 2017 Demi-Leigh Nel-Peters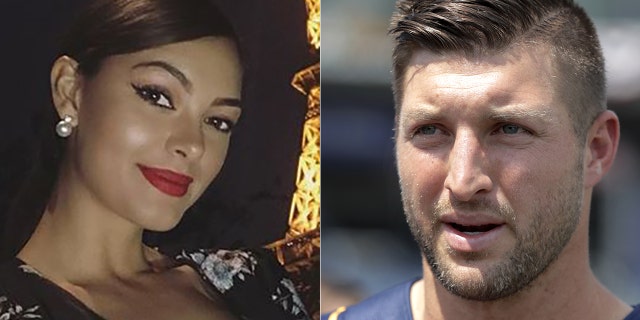 Tim Tebow confirmed he's dating Demi-Leigh Nel-Peters, the winner of the 2017 Miss Universe crown.
The football-star-turned-baseball-player set the record straight on his personal life in an interview with ESPN.
"She is a really special girl and I am very lucky and blessed for her coming into my life," Tebow said. "I am usually very private with these things but I am very thankful."
Tebow had been spotted with Nel-Peters last week after his sister shared a photo on Instagram with the couple.
Tebow told PEOPLE magazine last spring he was ready to start a family and was looking to settle down. He said he was looking for a person with a "good heart" and had a relationship with God.
Nel-Peters is a South African native who currently resides in New York City, according to People. She has a bachelor's degree in business management from North-West University in South Africa and is fluent in English and Afrikaans.
The New York Mets prospect was rumored to be dating Olivia Culpo a few years ago and allegedly broke up because of his abstinence pledge.