Tiger Woods dating Lindsey Vonn, Bradley Cooper reportedly seeing 20-year-old model: Hottest new couple?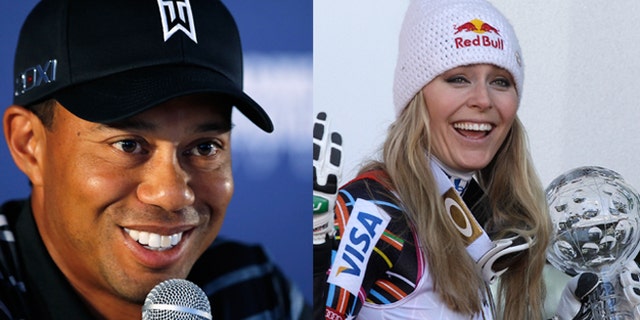 Yup, he prefers blondes. A little on the younger side. Tiger Woods, 33, is officially dating Olympic skier Lindsey Vonn, 28.
Guess he realized that Elin (who is rumored to have her own, even wealthier new love) really isn't going to take him back!
SODAHEAD SLIDESHOW: See the hottest new celebrity couples.
But Tiger isn't the only celeb with a new, younger babe on his arm. Jake Gyllenhaal, 32, is seeing sexy 22-year-old Sports Illustrated swimsuit model Emily DiDonato, Perez Hilton reported earlier this month. James Franco, 34, is rumored to be romancing his cute 23-year-old "Spring Breakers" co-star Ashley Benson. And Bradley Cooper, 38, has been photographed with 20-year-old model Suki Waterhouse.
PHOTOS: See the latest celebrity pictures to hit the Internet.
From Tiger and Lindsey to Bradley and Suki, let us know: Who is the hottest new couple?