The X Factor: Melanie Amaro Earns Standing Ovation; Gloria Estefan Gives Pep Talk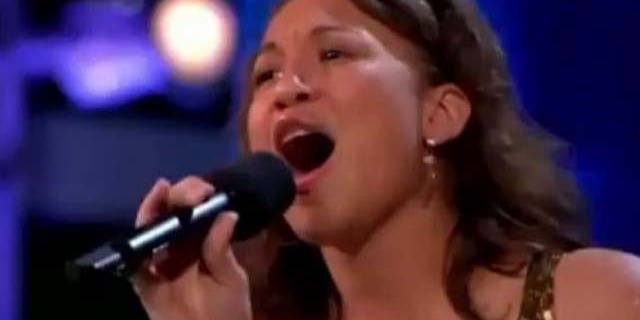 Gloria Estefan gave contestants on The X Factor tips on how to blow the judges away--- something that Melanie Amaro did effortlessly.
That's how the second part of the new show began Thursday night, as the auditions continued in Miami and Dallas.
Amaro, 18, performed her rendition of Beyonce's "Listen," moving the audience so much that they gave her a standing ovation.
"You got something that I haven't heard in any audition I've been in," Paula Abdul told the teen.
With tears running down her face, pop star Nicole Scherzinger told Amaro that "people like you inspire me."
The Sunrise Fla., student, who brought her close-knit family for support, amazed music industry legend L.A. Reid as he mouthed the words "wow" while Amaro performed.
"You have the gift, the soul, the swagger," Reid said. "You got The X Factor."
Amaro was touched. With approvals from all four judges to compete in the next round the singer could win five million dollars.
Even Simon Cowell told Amaro that people like her are the reason he began the show.
As Amaro went back to her proud family backstage she embraced her little sister who yelled, "You are my role model! You are my role model!"
You can reach Alexandra Gratereaux at: Alexandra.Gratereaux@foxnewslatino.com or via Twitter: @GalexLatino
Follow us on twitter.com/foxnewslatino
Like us at facebook.com/foxnewslatino