'The X Factor': Johnny Maxwell 'Swag' Blows Demi Lovato's Mind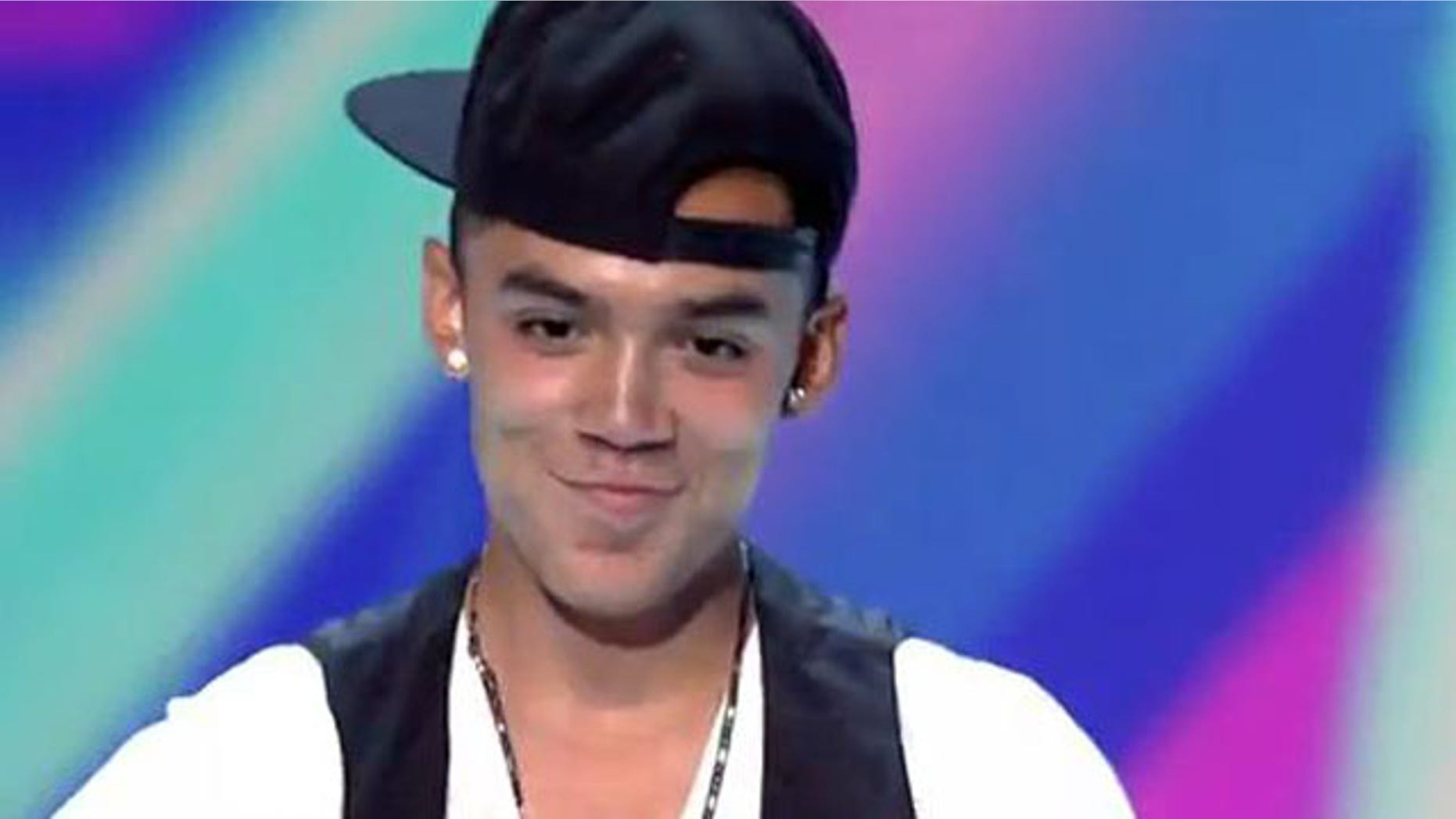 Johnny Maxwell had Demi Lovato and the rest of "The X Factor" judges glowing with excitement during the San Francisco Bay Area auditions Thursday night.
Maxwell, 16, performed an original track called "All These People" and won the judges over with his enthusiasm and positive attitude.
"You have swag," said Lovato, whose comments ignited the crowd to clap and cheer for Maxwell furiously.
"You are so driven and passionate when you perform," she continued. "It is amazing to watch. I really enjoyed watching you. You are fun and energetic and you are really cute which all these ladies like."
Pop star Britney Spears agreed with Lovato and told him she sees "a whole record and album" in his future.
"I feel like you are so passionate and fun to watch," Spears said adding that she thought Maxwell is "adorably cute."
Music executives L.A. Reid and Simon Cowell told Maxwell he is ahead of the pack with his ambition to make it in the music industry.
"You are in the right place right now Johnny," said Cowell. "That's what is called giving it 100 percent. I think you are here at the right time. I think this your time. I get you."
Cowell's approval brought his mother and close friends to tears.
"He's been my rock when I needed him," said Maxwell's mother Rachel. "He just has so much heart."
"You either got it or you don't and this kid's got it," she added.
Like Cowell and Maxwell's mom, Reid was all about Maxwell telling the 16-year-old contestant he is "exactly what we need" on "The X Factor."
"You took great risks doing an original song," said Reid. "You are amazingly accomplished for somebody your age both as a song writer [and] as a performer [and] your energy. [It] is all feeling so good right now."
Maxwell broke down and started crying as his friends, family and mother embraced him onstage upon hearing he was moving on to the next round.
"It's a dream," said Maxwell. "I got the ambition, I know what it takes to win…and I  am going to show that."
"It's about doing it big and not letting anything negative get in the way of your dream," he said. "I hope other people can relate to that too."