The Weeknd nearly hit by falling stage equipment during Mexico City concert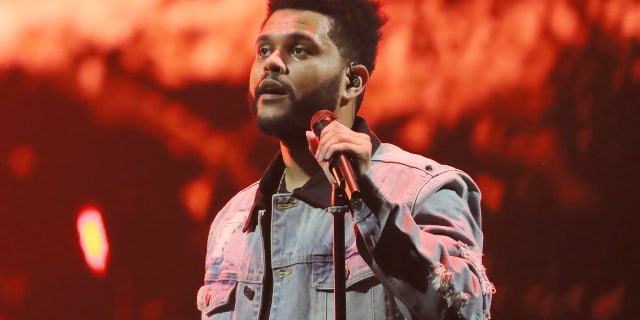 The Weeknd is one lucky guy!
During his concert in Mexico City on Sunday, a piece of stage equipment fell just inches away from his head as he was belting out his 2016 track, "Party Monster." Video of the terrifying incident soon began circulating after the concert. The Weeknd (real name: Abel Tesfaye) himself shared a clip on his Instagram Story of the object falling along with a clever comment.
How Selena Gomez, The Weeknd and More Can Burn 1,000 Calories in Under an Hour Without Exercise
"Mexico forecast: Stormy with a chance of falling objects," he captioned a still of himself performing above a clip of the object narrowly missing his head. He added a shocked emoji for good measure. The weather line is also a reference to the rain that was pouring down during the Canadian singer's set. Despite the harrowing incident, The Weeknd will be returning to the stage for a second concert on Tuesday night.
The Weeknd Wishes 'Angel' Bella Hadid a Happy Birthday With Sweet Kissing Photos
The scary moment comes just weeks after the 28-year-old singer took to Instagram to send a very special message to his rumored on-again, off-again girlfriend Bella Hadid on her 22nd birthday.
Bella Hadid and The Weeknd Hold Hands on New York City Date Night
"Happy birthday Angel," he captioned a series of photos and clips of the pair kissing, holding each other, and flaunting loads of PDA. He even included a photo of Bella sitting in a rose petal-covered bathtub, as the singer stands nearby lovingly holding her hand.