'The Voice' takes heat for dropping the word 'Lord' from popular church song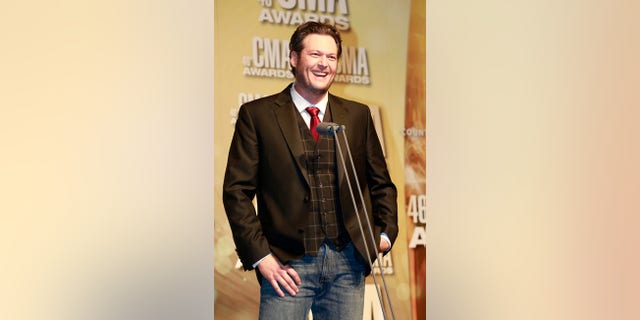 "The Voice" is taking some heat for a lyric change on Tuesday night's show.
The final eight contestants sang "Will the Circle Be Unbroken?," but replaced the word "Lord" with "Oh."
Coach Blake Shelton said he was surprised as anyone.
"I don't know what, uh -- how it happened, or -- I'm learning about it just like you guys are," Shelton told the TV website Zap2it. "I was sitting in my chair singing that song how I grew up on it, with 'in the sky, Lord, in the sky.' I sang it as loud as I could. And that might be why I didn't realize until after the fact that 'Lord' was either taken out, or it was just performed some other way."
Executive producer Mark Burnett, who also produced the miniseries "The Bible," was caught unawares as well.
"Especially for those of us who know this song from church so well ... I realized immediately what had happened," Burnett told Zap2it. "I thought I'd misheard on the sound. Then came the next chorus, and I'm like, 'OK, it's live TV, so I've got to wait until the next commercial break. I'm running over there and asking the question.'"
And ask he did. The answer?
Burnett said the show had to use a public domain version to provide it to fans for free on iTunes, which also did not use the word "Lord." Apparently the original hymnal version does not use "Lord" either, although it also does not use the word "Oh."
Shelton said he fielded angry tweets all night, including: "Be our voice Blake and let the bosses know how disappointed we are," to which Shelton replied, "Will do."