'The Voice' Finale: Shakira Shares Goodbye Message As Christina Aguilera Makes Early Return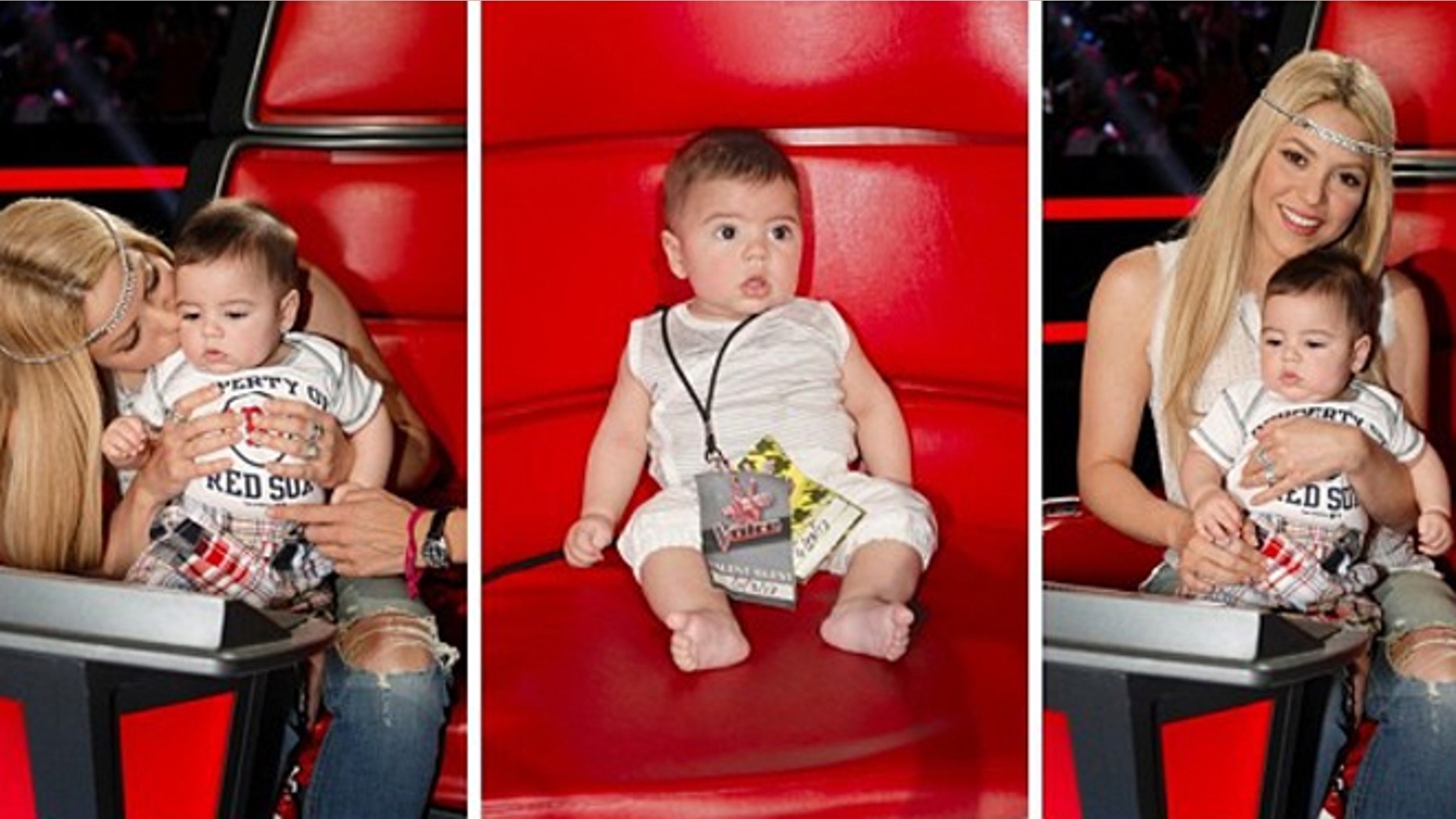 "The Voice" crowned a season four winner with some familiar faces.
Returning judge Christina Aguilera made an early return to the show to perform her hit single "Feel This Moment" with Cuban rapper Pitbull.
Showing off her twenty pound weight loss, Aguilera swooped in early to reclaim her judge's seat from Shakira.
While Aguilera is returning as a judge for season five, Shakira has officially confirmed she will be back for season six.
On Instagram, Shakira shared yet another precious photo of Baby Milan during the Tuesday night finale.
"Mommy thanks for bringing me to @nbcthevoice, so fun!!" she wrote alongside the image.
"Though your fellow coaches are a doubtful influence on me, I'm ready for season 6!!"
The Colombian singer did not have any members from Team Shakira in the finale.
Ultimately, Danielle Bradbery of Team Blake Shelton, beat out Michelle Chamuel of Team Usher, who came in second, and The Swon Brothers, Zach and Colton, of Team Blake, who came in third.
Aside from Aguilera, the legendary Cher also rocked the stage at the finale.
In a rare television performance, Cher sand "Woman's World," the first single off her upcoming album of the same name — her 26th album since she began recording in the 1960s.
Cher said reality singing competitions are simply a modern incarnation of classic star-makers like "The Ed Sullivan Show" and "Arthur Godfrey's Talent Scouts."
"It's just another vehicle, you know what I mean? Talent is talent," she said on the red carpet following the finale.
Though Cher has topped the Billboard pop charts throughout the last six decades, she credits luck, not necessarily talent, for her incredible staying power.
"If you have an idea, you tell me because I haven't got a clue," she said of her secret to career longevity. "I believe that luck has a lot to do with it. There are lots of people who are more talented or whatever, but somehow this has been my path. So this is what I'm doing."
The Associated Press contributed to this report.
Follow us on twitter.com/foxnewslatino
Like us at facebook.com/foxnewslatino