'The Mummy's' box office flop doesn't mean Tom Cruise's career is kaput, experts say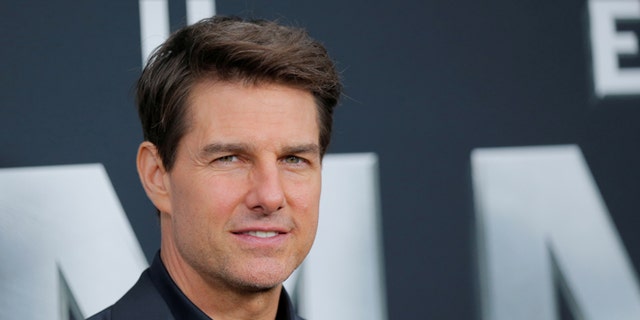 After more than a third of a century as one of Hollywood's shining stars, wouldn't you think Tom Cruise would know a flop when the script lands in his lap?
Evidently, he wouldn't. Just ask the critics who have reviewed his latest, "The Mummy":
A Forbes critic wrote, "This may be Tom Cruise's worst starring vehicle ever..." And Indiewire called "The Mummy" "Obviously the worst movie that Tom Cruise has ever made."
"[T]he slightly discombobulated look on Cruise's face … didn't really strike me as an aspect of his performance," wrote Variety's Chief Film Critic Owen Gleiberman. "It seemed more like Cruise himself thinking, deep down, 'Where am I?'"
Cruise isn't the first movie superstar to make a dreadful film. From Audrey Hepburn and Meryl Streep to Robert De Niro, many major stars have known the pain of a clunker.
But "The Mummy" has been so widely panned that some are starting to ask out loud: Is Tom toast?
At the very least, he's a franchise addict, says Variety's Gleiberman.
"For the last 10 years," Gleiberman wrote, "Tom Cruise has been doing a version of what he's always done — making 'Mission: Impossible' thrillers, and also big-scale flashy-concept sci-fi movies (like 'Oblivion' and 'Edge of Tomorrow') and introducing new franchises, like 'Jack Reacher' and, now, the Dark Universe films. He's become a bit of a franchise addict."
But toast? Hold the jam, says Hollywood PR guru Howard Bragman.
"Tom's been a buddy for a long time," Bragman told Fox News. "Anyone who would bet against him is a fool. He's talented, smart and driven."
And if his star is dimming in the U.S., he's still a must-see supernova in the rest of the world.
"The Mummy" may well turn out to be the flop of the year in the U.S. — it grossed only $32.2 million through Sunday, far short of "Wonder Woman's" $57.2 million — but it's box office gold overseas, where it's taken $141.8 million.
In other words, reports of Cruise's demise are greatly exaggerated, said Paul Dergarabedian, senior media analyst at comScore.
"The irony in all this is that 'The Mummy' gave Tom Cruise his best global debut ever, and that is why you can't ever count this guy out," he said.
"Robert Downey Jr., Tom Hanks, Johnny Depp, Brad Pitt and others have all had massive hits followed by crushing failures in a never-ending roller coaster ride of box office. It proves the point that an individual actor's star power is only as strong as the movie in which they appear."
Besides, it isn't like Cruise hasn't been knocked down before.
In 2006, he had a falling out with Paramount, which had been with him for 14 years.
"We don't think that someone who effectuates creative suicide and costs the company revenue should be on the lot," Sumner Redstone, chairman of Paramount's parent company, Viacom, said after he fired Cruise. "His recent conduct has not been acceptable to Paramount."
But even that wasn't the kiss of death for Cruise's career. Just six years later, Redstone proclaimed that he and Cruise were "best friends."
"Originally, I actually fired Tom. His behavior was terrible," Redstone said. "He was jumping on the couch on the Oprah show. Women hated him. A lot of people said they would never come back and see Tom Cruise.
"Actually, he was getting $10 million, on the lot, for doing nothing. That's why I fired him, and a lot of the studios complimented me."
Lindsay Miller, news and culture director of Popsugar, said Cruise's "star has waned a bit in the United States."
"That's certainly due largely to his highly publicized, controversial connection to the Scientology and some of his odd public behaviors — remember his tense TV standoff with Matt Lauer? The strange Oprah couch-jumping appearance?"
But don't start writing any career obits, Miller said.
"I wouldn't count Tom Cruise out, given the ho-hum stateside box office reaction to 'The Mummy.' True, his star has waned a bit in the United States, especially in the last 10 or 15 years."
But if a mummy can rise from the dead, how can a comeback be a mission impossible?