The Golden Age of Groupiedom Explored in New TV Special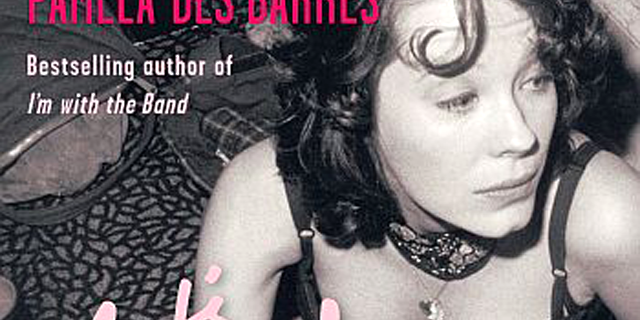 "Together, we put the sex in sex, drugs and rock and roll."
So says Pamela Des Barres, the rock and roll groupie legend who stars in VH1's new special, "Let's Spend the Night Together: Confessions of Rock's Greatest Groupies," based on her book of the same name.
The show, airing Wednesday night, follows Des Barres as she interviews several women, now in their 50s and 60s, who recount living with, traveling with, and sleeping with rock and roll legends including Mick Jagger, Jimi Hendrix, Jimmy Page and Robert Plant back in the day.
Exhibit A: Lori "Lightning" Maddox, who stole Jimmy Page from Des Barres after the Led Zeppelin guitarist had Maddox kidnapped and brought to his hotel.
Exhibit B: Tura Satana, a Japanese exotic dancer in America who became one of Elvis Presley's obsessions.
Exhibit C: Cassandra Peterson, who would later become "Elvira: Mistress of the Dark." She was a Vegas showgirl and claims to be longest-running virgin groupie.
(Virgin groupie?)
These are just a few of the the gals -- many of whom were teenagers at the time -- who Des Barres says "grew up in the olden age of rock and roll" during a "magical time when musicians were rock gods."
Des Barres recounted one of the wildest nights' of her groupie life to Popeater.
"Keith Moon always comes to mind because he was the wildest of them all. He drove a Rolls Royce into a Michigan hotel swimming pool. But one other night comes to mind," she said. "He had been kicked out of every hotel in Los Angeles, so he had to pretend to be a count to get checked into the Century City Hotel. He made me stand on the balcony, as he tip-toed over to this huge fountain with a box of Tide. He sneaked back to the room, and we watched the mania ensure. It was like an 'I Love Lucy' episode times 1,000 with all these bubbles shooting up into the air and stopping traffic. He loved to wreak havoc everywhere he went."
And why exactly did Des Barres and her friends sleep with lots of smelly guys they barely knew?
"For the music," one says.
Mm hm.
Des Barres, 62, has written several books on the subject, and was the inspiration behind Kate Hudson's character in the movie "Almost Famous."