'The Bachelor' Bummed Out By Contestant's Meltdown, Sends Her And 2 Others Home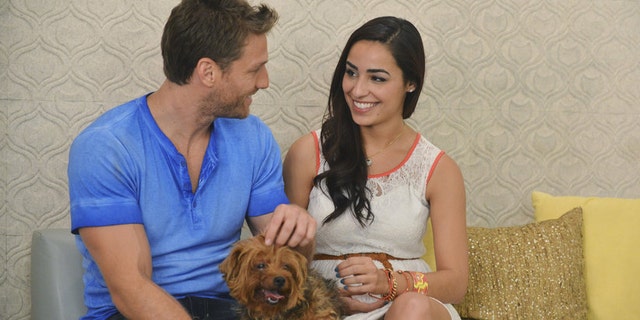 Season 18 of "The Bachelor" is only two episodes in and viewers – or better yet, the contestants – already have good material for a PSA: Stay away from alcohol.
They can use clips of one of Juan Pablo Galavis' leading ladies from Monday night's episode of the ABC reality show, Clare, who got so completely inebriated that she even said she wanted the Venezuela hunk "to die."
The two-hour episode opened at the L.A. Bachelor mansion where they all live in a harem of sorts, with the girls oohing and aahing – and probably very jealous – at Clare's luck of getting the first one-on-one date with Galavis.
"I know it sounds crazy," she gushed, after he takes her out and promptly blindfolds her. "But this could be the first date with my future husband.
They go out and the date seemed to go well, which included an ice skating rink in the middle of Los Angeles, a dip in the hot tub, a private concert with Josh Krajcik and a heavy make out scene.
Arguably, however, the episode's most memorable moment came during a group date, on which Victoria hit the champagne a little too hard leading to a complete meltdown and a lot of secondhand embarrassment.
The date that started off great with a sexy photo shoot for the Best Friends Animal Society, an organization that raises money for pet rescues around the country, until legal assistant Victoria became a total mess with the help of a lot of alcohol.
She started saying things like: "This is how I am sober. If Juan Pablo is mine, I'm going to straddle him every day. 'Cause life is about straddling – people and things."
And it went downhill from there for Victoria who, upset over not getting any one-on-one time with Galavis, locked herself in a bathroom stall and balled her eyes out. She screamed, "I hope he dies!" before drunkenly fighting the producers about going home. After spending a night in a hotel and clearly embarrassed, Victoria apologized to Galavis for "setting off the crazy train" and said that she probably drank too much.
While Galavis seemed extremely understanding, he still sent her home, along with Amy, the reporter, and Chantel, an account manager.
Follow us on twitter.com/foxnewslatino
Like us at facebook.com/foxnewslatino