'The Avengers' blooper reel proves superheroes have more fun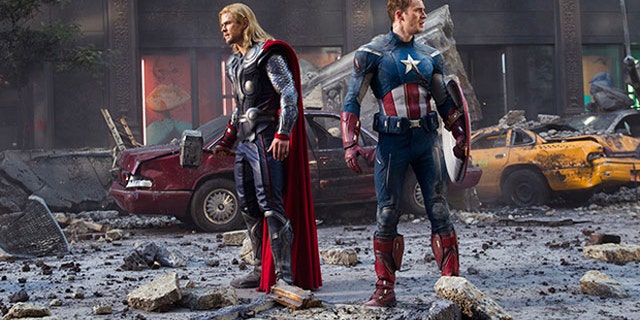 Marvel's smash hit "The Avengers" is one of the highest grossing films of all time, with a star-studded cast that includes Gwyneth Paltrow, Scarlett Johansson, Robert Downey Jr. and Chris Hemsworth,
But what happens when a bunch of superheroes get together?
Sure, they save the world and all that, but they also goof around-- a lot. This blooper reel shows an awkward kissing scene between Gwyneth and Robert, Captain America busting his best dance moves, costume fails and more. See it for yourself below.
[youtube rW0hYGQHIeA]