Taylor Swift seen with Patrick Schwarzenegger: Spiciest Swift romance rumor?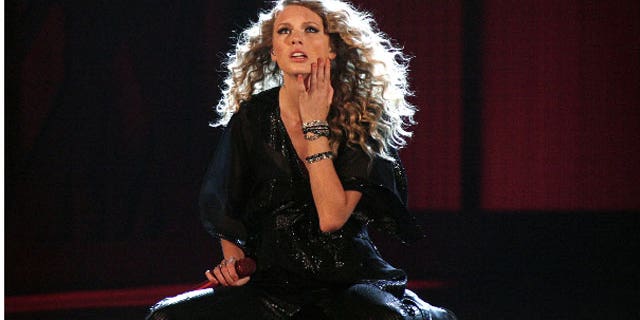 When you're as talented, famous and pretty as Taylor Swift, all eyes are on you. Everyone wants to know everything about what you sing, what you wear, what you eat, and of course, who you date. So when rumors surfaced this week that Taylor was seen hugging Patrick Schwarzenegger — a Kennedy no less — the gossip blogs lit up the Internet.
SODAHEAD SLIDESHOW: See the spiciest Taylor Swift romance rumors.
Swift spent the 4th of July holiday with America's royal family at the Kennedy compound in Hyannis Port, Massachusetts. She was not the only celebrity there. "Glee's" Dianna Agron was also invited to the party, but only Taylor was spotted hugging Patrick and acting very flirty.
PHOTOS: See the latest celebrity pictures to hit the Internet.
Rumors are always flying about which guy Taylor is crushing on and which celeb she should hook up with next. Cory Monteith, Justin Gaston, Garrett Hedlund, Tim Tebow and Zac Efron have all been suggested as potential partners. And though she has dated such superstars as Taylor Lautner, Joe Jonas, Jake Gyllenhaal and John Mayer, sometimes the rumors are just juicier than the facts. Let us know: What is the spiciest Taylor Swift romance rumor?