Taylor Swift makes March for Our Lives donation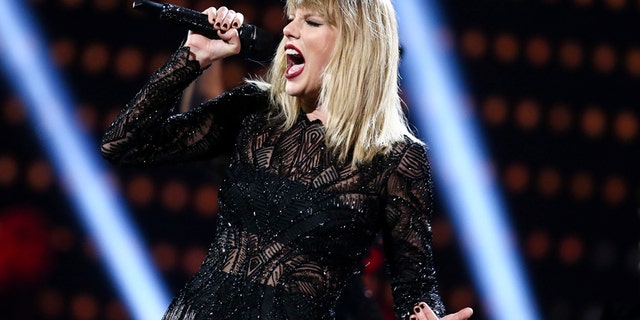 Taylor Swift is proudly showing her support for the March for Our Lives movements.
The "Delicate" singer revealed in an Instagram post on Friday that she made a donation to the cause and expressed how moved she was by everyone's involvement.
"No one should have to go to school in fear of gun violence. Or to a nightclub. Or to a concert. Or to a movie theater. Or to their place of worship," she began her post. "I've made a donation to show my support for the students, for the March For Our Lives campaign, for everyone affected by these tragedies, and to support gun reform."
Oprah Winfrey Matches George and Amal Clooney With $500K Donation to March for Our Lives Movement
"I'm so moved by the Parkland High School students, faculty, by all families and friends of victims who have spoken out, trying to prevent this from happening again," she added.
As part of March for Our Lives, children and families plan to march the streets of Washington, D.C., on March 24 to protest gun violence and mass shootings, such as the Feb 14. massacre, which left 17 people dead in Florida.
Earlier this week, Garth Brooks got emotional while performing a song for students taking part in the movement. The country legend was shown a letter by Parkland, Florida, student Emma Gonzalez, who survived the fatal shooting, during the session for fans.
Garth Brooks Tears Up Supporting March for Our Lives
"Remember when you march, you have a voice and you're representing yourself" Brooks expressed. "How you march is so important. Be patient, be loving because there might be some cross voices that enter in this march. Be tolerant, be loving, do not let hate win."
Additionally, last month after George Clooney and his wife, Amal, made a $500,000 donation to the movement, Oprah Winfrey matched the couple's contribution.
"George and Amal, I couldn't agree with you more," Winfrey tweeted. "I am joining forces with you and will match your $500,000 donation to 'March For Our Lives.' These inspiring young people remind me of the Freedom Riders of the 60s who also said we've had ENOUGH and our voices will be heard."
Reese Witherspoon, Ellen DeGeneres and More Stars Express Grief and Outrage Following Florida School Shooting