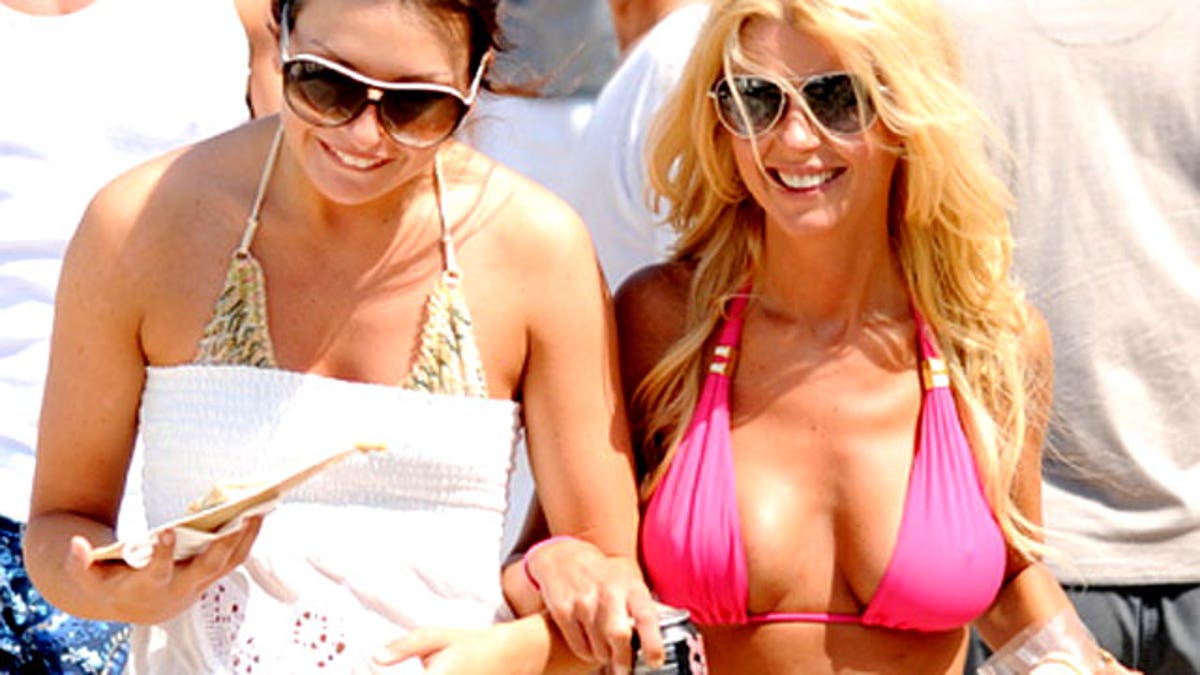 Reid stripped down (apparently ALL THE WAY down) last week in a shoot for Playboy magazine's December issue. The 33-year-old got a very bad lipo job five years ago, and has since suffered with body image issues.
"She is really shy about getting the Playboy gig," said a pal. "She's scared to talk about it because of what people and the press might say. But she's doing so well, she looks amazing."
Mind you, Reid did tell us earlier this year that she's never even been to a nude beach and was definitely "not planning on it."
"I only wear bikinis, I love bikinis. I don't get too scandalous, string bikini's only! No thongs or anything like that," she said. (Hmmm, could a healthy paycheck changed her mind about baring her bod?)
However, word on the street is that "Real Housewives of New York" beauty Kelly Bensimon may also be flashing some flesh in the mag's December issue, otherwise known as the annual "Celebrity" issue which in the past has featured Hollywood hotties like Kim Kardashian and Cindy Margolis.
So will there be a "real" fight between the two beauties for the coveted cover girl position?
A rep from Playboy declined to comment.