Super Bowl on NBC is lowest rated in 8 years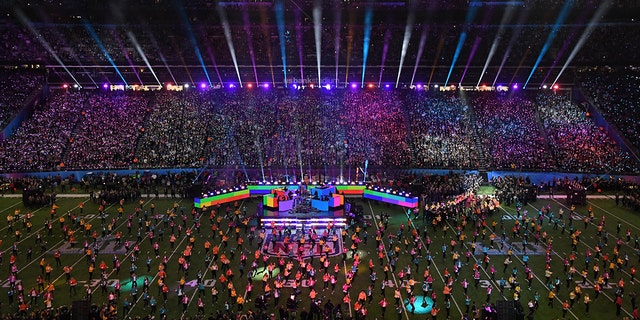 NEWYou can now listen to Fox News articles!
The final ratings for Super Bowl 52 show the 2018 game garnered a little more than one hundred million viewers, making it the least-watched Super Bowl broadcast in eight years.
NBC released the final numbers on Monday afternoon, stating 106 million people tuned in to watch the Super Bowl across all platforms.
"The game (6:31-10:25 p.m. ET) averaged 103.4 million viewers on NBC..." the network stated, adding 2 million users tuned in via NBC Sports Digital. Those numbers put the game behind the next-lowest game in recent Super Bowl history, 2010's which saw 106.5 million viewers.
The numbers are far behind the 2017 game, which drew 111.3 million eyeballs to the screen.
Many conservative viewers celebrated the low numbers, which they attributed to calls for a boycott ahead of the game due to the NFL's refusal to take action against players who kneel during the national anthem.
https://twitter.com/DavidWohl/status/960293493468905472
Proud to be one of millions who will NOT be watching the #SuperBowl and who will be contributing to all-time low ratings!

— David Wohl (@DavidWohl) February 4, 2018
Others had called for fans to boycott the broadcast after it became known that the Super Bowl rejected a program ad from a veteran's group that read "Please Stand."
#BoycottSuperBowl2018 #BoycottTheNFL The ratings came in the lowest watched superbowl since 2010. And these were big market teams. Down 3% from last year and thats about 3.6 million people. Not to mention the merchandise thats not selling. 3% of 111 Million is alot of people

— Clint Reep (@Reepster44) February 5, 2018
I hope you won't make a 'COMPROMISE' when it comes to Adam Schiff like yo did with the SUPERBOWL. I kept my promise not to 'WATCH THE SUPERBOWL' - Its like you CONGRATULATED @nflcommish for his ... OUTRAGEOUS BEHAVIOR over our FLAG, NATIONAL ATHEM, and our VETERANS.

— THE MILITARY MATTERS (@FIGHTINGVETERAN) February 5, 2018
Still, the network boasted the ratings as a win.
"With an all-time Top 10 audience, the Super Bowl once again proved that it's the most dominant and consistent property on television," said Mark Lazarus, chairman of NBC Broadcasting & Sports. "Super Bowl LII delivered for all of our partners, and provided us with the unique opportunity to give America a look ahead at the Olympic Winter Games, which begin live on NBC this Thursday night."
NBC added the audience made the list of top 10 programs in television history, behind the "MASH" finale in 1983.
NBC predicted the Super Bowl "will be by far the most-watched show of the year, more than doubling viewership for the AFC Championship Game (44.1 million on 1/21/18), which will likely end 2018 as the No. 2 program."