Sting's strange accessory at the Golden Globes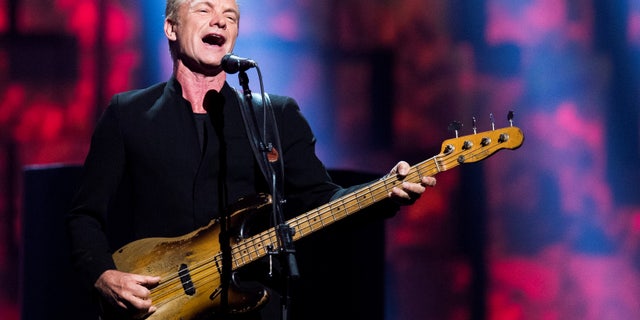 Is Sting planning to skip town?
The singer was spotted carrying around his passport on the Golden Globes red carpet on Sunday, but it's wasn't because he had a flight to catch.
The star said he and wife Trudie Styler needed to bring their passports along to the awards show because he was warned he'd need identification to get in.
"It's the only form of ID we have," he told NBC cameras before the start of the show.
He joked that he could sing "to identify myself, but I thought this was safest."
Sting was smart to bring a form of ID as there was increased security at Sunday's star-studded gathering.
After recent terrorist truck attacks in Europe and Israel and Friday's airport shooting in Florida, the security provided by the Beverly Hills Police Department was heavier than ever.
Long lines of police SUVs and officers on foot created a tight seal around the Beverly Hilton Hotel as stars arrived.
The Associated Press contributed to this report.