Stars react to Whitney Houston's death on Twitter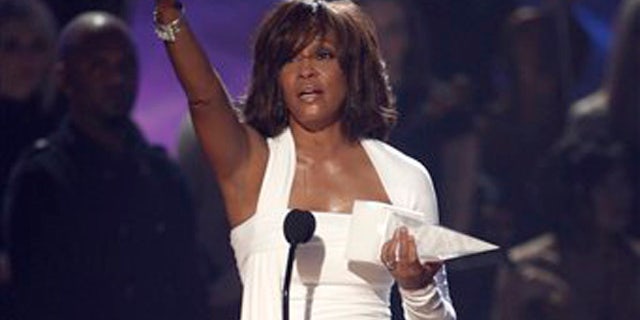 Heartbroken and in tears over the shocking death of my friend, the incomparable Ms. Whitney Houston.
TheRealXtina Christina Aguilera
We have lost another legend. Love and prayers to Whitney's family. She will be missed.
NOOOOOOOO
This is the saddest thing I've ever had to write in my life, R I P to one of the greatest humans that I have ever known Whitney Houston
Whitney. Rest in peace. There will never be another like you. Lenny
At Grammys rehearsal hearing Whitney Houston has passed away at 48. Everyone here is absolutely stunned.
latoyajackson La Toya Jackson
@cnn I'm distraught over the news that Whitney Houston has died! She was the most INCREDIBLE talent. What another sad day for the world.
CeeLoGreen Cee Lo Green
R.I.P. Sister WHITNEY HOUSTON!!!!! We will always love you.
She was A TALENT & A LEGEND. She was never a "reality star" No jokes from me about Miss Houston today.
bretmichaels bretmichaels
My thoughts and prayers go out to the family of Whitney Houston. A legend with the voice of an angel, she will be missed. #whitneyhouston
i truly hope you are in peace #WhitneyHouston i feel so honored to have known you! i love you RIP!