'Star Wars: The Last Jedi' star Kelly Marie Tran purges Instagram account reportedly due to online bullying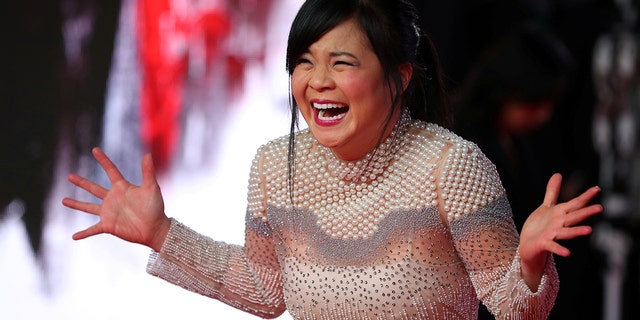 NEWYou can now listen to Fox News articles!
"Star Wars: The Last Jedi" star Kelly Marie Tran has gone completely dark on Instagram. The actress deleted all of her posts, reportedly in response to "Star Wars" fans who had been constantly bullying her online.
The post purge was spotted by the fan site Star Wars Facts, which claimed "months of harassment" was the reason behind Tran's social media shutdown.
Tran, who plays Rose Tico in "The Last Jedi" and is Vietnamese-American, has been subject to online bullying in the past.
Last year, Internet trolls changed her name on her biographical information on Wookieepedia, a fan site, to Ching Chong Wing Tong and altered her "Homeworld" to Ching Chong China.
Tran is the first Asian-American to have a leading role in a "Star Wars" film.
"I very much take it seriously. It's something I've thought about a lot," she told E! News of her role. "I'm just excited because I know, growing up, I wasn't able to see someone that necessarily looked like me, who was from where I was from, in a movie. I'm excited that kids will be able to see that."
Tran's Instagram account, which currently has 192,000 followers is still active. It's unclear whether Tran will return to Instagram or let the account sit dormant.