'Star Wars' goes mobile with interactive storybooks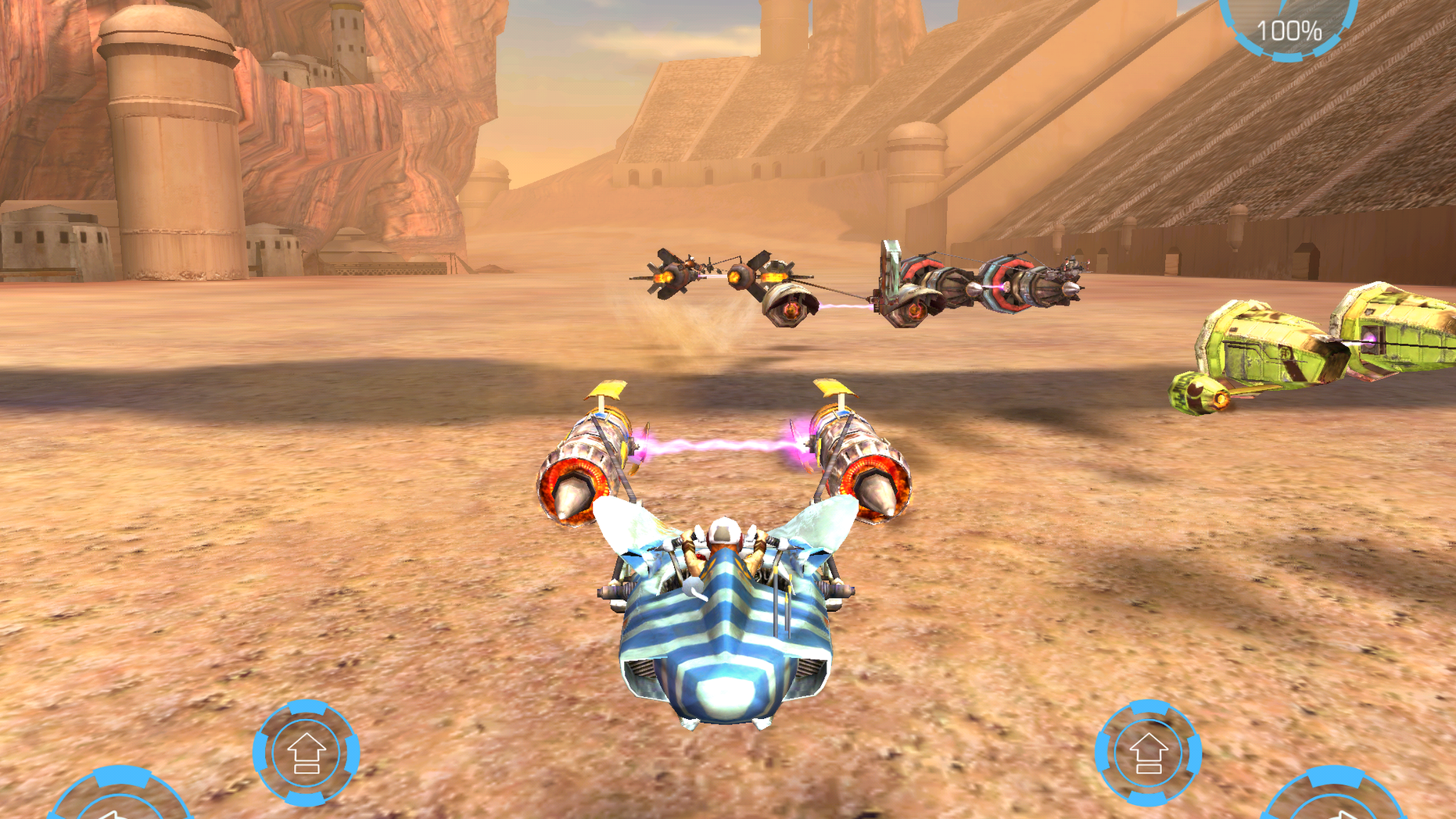 The Walt Disney Co. and Lucasfilm want to introduce the "Star Wars" film franchise to younger audiences and families through interactive story books called "Star Wars Journeys" that launch today. The app-based experience, available only on Apple devices as of now, is the first digital "Star Wars" product that Disney and Lucasfilm have developed in-house since the Mouse House bought Lucasfilm in 2012.
The plan is to launch An app for each "Star Wars" film leading up to J.J. Abrams' "Star Wars: Episode VII," in theaters Dec. 18, 2015. Each installment of "Journeys" costs $6.99 on Apple's App Store.
The first, "Star Wars Journeys: The Phantom Menace," is broken up into three parts, including a story mode that immerses readers into the film's plot with custom-designed art and a unique viewing experience that enables users to swipe to reveal areas of a scene and unlock new chapters. Additional content includes a database of characters, vehicles, cities and worlds that will provide users with background information on the "Star Wars" universe and help catch them up before the seventh installment of the sci-fi saga arrives in theaters.
Each app will also feature its own game. For "Phantom Menace," that means one designed around the pod race sequence. As readers delve deeper into the storybook they can unlock new content that can help upgrade their anti-gravity podracers. Other installments of "Journeys" won't feature another racing game.
The "Journeys" app was produced by Disney Publishing Worldwide, with developers turning to other film-based storybook apps that have proved successful for the company as inspiration, including a recent one for "Frozen," still popular on the App store.
Disney Publishing particularly started developing more apps for the iPad after it first launched in 2010. Its first was one for "Toy Story."
"Since then, we have wanted to create an immersive story telling experience in ways you can't do in the print format," says Andrew Sugerman, executive VP of Disney Publishing Worldwide.
"Journeys" was specifically developed with kids ages 6-12 in mind (another reason why it's only available on Apple's platform, although there are plans to eventually expand to Android devices), but "we want to make sure the products are relevant to as wide of an audience as possible," Sugerman says. "They're great for children and great for families."
Each version was designed with 20 scenes but can be expanded with new sequences, character breakdowns and additions to the gameplay, should they prove popular with users. The story mode alone is expected to take 45 minutes to an hour to complete.
While Apple does not disclose sales numbers, Disney Publishing's apps consistently perform well, ranking high in the Kids and Entertainment categories of the App Store.
Disney will follow up "Star Wars Journeys: The Phantom Menace" with "Journeys" apps based on the rest of the "Star Wars" installments, "Attack of the Clones," "Revenge of the Sith," "A New Hope," "The Empire Strikes Back" and "Return of the Jedi," in the coming months.
Lucasfilm worked closely with Disney Publishing to provide its developers with visual assets and information from the franchise. Models for the interactive elements were borrowed from the "Star Tours" theme park ride as reference.
Both agreed that key to making "Journeys" appeal to fans was "making sure that the activities on screen worked well with the story and narrative," Sugerman says. "The podracing component was true to the film."
The overall goal is to blend different interactive storytelling and media formats with "Journeys" and "help users learn more about the underlying mythology of 'The Phantom Menace,'" Sugerman says.
While Lucasfilm has inked licensing deals with outside gamemakers for "Star Wars" titles like mobile app "Tiny Death Star," "Journeys" is the first digital product Disney has developed with Lucasfilm. Disney Publishing also publishes traditional children's and adult fiction, working with Lucasfilm's internal story team.
As future book titles or apps are developed, "the question is how do we continually develop the mythology behind that universe and engage people in new ways," says Sugerman.
"I was not disappointed (when Disney bought Lucasfilm," he says. "I admit, I'm a 'Star Wars' fan. I have a lightsaber on my wall."