'Star Wars' actor Peter Mayhew reveals recent spinal surgery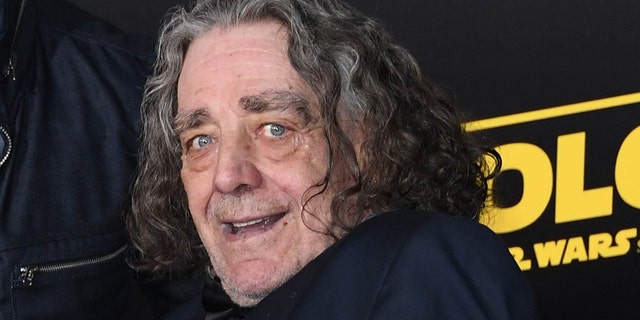 Peter Mayhew, the original actor behind "Star Wars" character Chewbacca, revealed news of his recent spinal surgery on social media on Tuesday.
In a tweet, Mayhew shared a photo of himself sporting a medical gown and apologized for being "quiet as of late." But he explained that it was due to his operation, which he said was done "to improve my mobility."
'STAR WARS' ACTOR MARK HAMILL ADMITS HE DIDN'T ACTUALLY DRESS AS TRUMP AT COMIC-CON
"I've been planning & going through some spinal surgery to improve my mobility," Mayhew tweeted. "It's been a success & I'll be spending the upcoming weeks recovering. A big thank you to the doctors, staff, my family & friends that have helped me through this."
Mayhew, 74, who stands at more than seven feet tall, portrayed the beloved Wookiee character in multiple entries in the "Star Wars" series before handing over the reins to another actor.
CARRIE FISHER'S BROTHER TODD DETAILS THEIR TENSE LAST CONVERSATION
In follow-up posts from Mayhew, he said that the operation would prevent him from making an appearance at the London Film & Comic Con. But he thanked fans and urged them to donate to his foundation in lieu of gifts and flowers.