Stan Lee returns with video message to fans: 'I'm back again with new energy'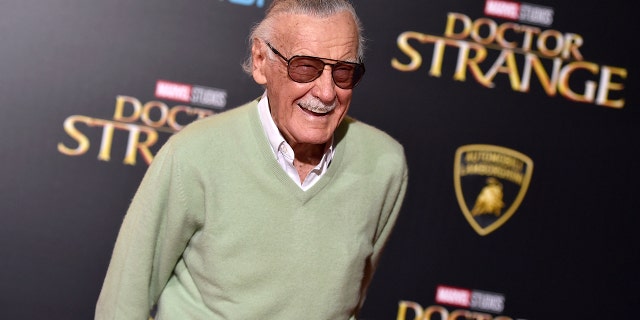 Stan Lee is back!
On Thursday, the Marvel icon tweeted a video of himself, captioning the post with a simple: "I'M BACK! – Stan."
"Hey heroes, this is Stan Lee. I hope you haven't forgotten me," Lee— who hasn't posted since June 10— said in the video, warning fans, "You better not have forgotten me."
"It's taken me a while to get used to being 79 years old," joked Lee, who is really 95. "I've found 78, that was easy, 79 is getting a little tougher."
"But I figured no sacrifice is too great for my fans so I want to start reaching out again," he continued. "We've been together for so many generations. I don't want that to stop. I don't consider you as fans. I consider you as close, close friends. I'd like to feel you consider me the same way... You're my friend, I'm your friend, and we're not gonna let anything come between that arrangement."
"I'm warning you, I'm back again with new energy, and with new care, and with new things to say, and with new protestations of the fact that I love my fans," he concluded before signing off with his famous "excelsior" catch phrase.
Earlier this week, Lee, who has been in the midst of legal struggles with his former business manager, dropped a $1 billion lawsuit against POW! Entertainment for allegedly scamming him out of his likeness rights.
Lee claimed that the company took advantage of his macular degeneration, which rendered him legally blind in 2015, as well as his grief over the passing of his wife, Joan Lee, who died in July of that year.
"The whole thing has been confusing to everyone, including myself and the fans, but I am now happy to be surrounded by those who want the best for me," Lee said in a statement to The Hollywood Reporter at the time.
"I am thrilled to put the lawsuit behind me, get back to business with my friends and colleagues at POW! and launch the next wave of amazing characters and stories!"