Spain picks Pedro Almodovar's 'Julieta' as its Oscar contender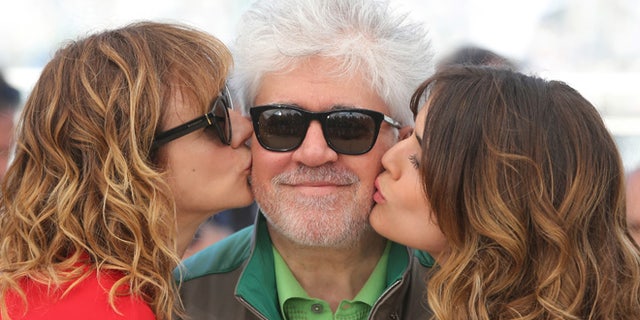 NEWYou can now listen to Fox News articles!
MADRID (AP) – Spain's film academy has selected Pedro Almodovar's film "Julieta" as its entry for best foreign language film at next year's Oscars.
It is the sixth time the director, who has won two Academy Awards, has represented Spain in the category.
The pick, announced Wednesday, also competed for the Palme D'Or at this year's Cannes film festival.
Based on three short stories by Canadian Nobel laureate Alice Munro, "Julieta" is about a woman who has become estranged from her grown daughter. Told in flashback, the film portrays the sense of guilt and loss she feels.
Spain has won four Oscars for best foreign language film, the last in 2004 with Alejandro Amenabar's "The Sea Inside." Almodovar won it 1999 for "All About My Mother."