Source: Katherine Jackson's 'missing person' incident is latest evidence of family's extreme 'dysfunction'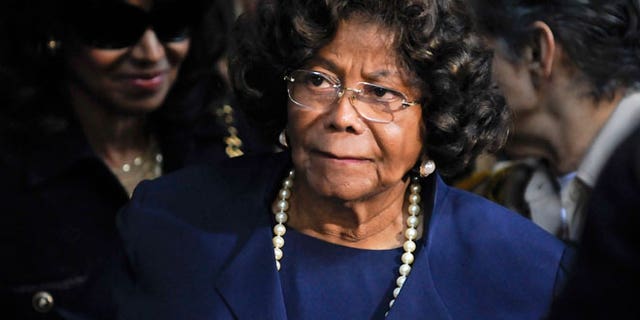 Alarm bells were raised over the weekend following the news that the matriarch of the Jackson family and legal guardian of Michael's three children, Katherine Jackson, 82, was officially reported missing. But while the Los Angeles County Sheriff's Department has since revealed that Mrs. Jackson is safe with family in Arizona, inside sources tell Fox411 that this latest incident is evidence that the family dynamic has grown increasingly dysfunctional.
On Sunday, Michael's daughter Paris tweeted that she hadn't spoken to her grandmother in over a week, and wanted her "home now." A day earlier, Jermaine took to Twitter to declare that his mother was resting per doctor's orders, and that the family "wasn't plotting anything."
But it has since emerged that Ms. Jackson is under the medical care of a doctor with a close connection to Dr. Conrad Murray – the man convicted of involuntary manslaughter for the 2009 propofol overdose death of the King of Pop.
"The same doctor that testified on behalf of [Dr. Murray] saying my father was a drug addict (a lie) is caring for my grandmother ... just saying," Paris tweeted, also denying allegations that her grandmother suffered a mini-stroke in response to extreme stresses associated with the Jackson estate amid claims that she was being manipulated by the executors, John Branca and John McClain.
Prior to her "disappearance," Ms. Jackson is said to have been preparing for a road trip to watch her sons perform in the highly-anticipated Jackson 5 reunion tour, but was instructed to fly instead. Yet according to Mrs. Jackson's legal representative Sandra Ribera, many things don't add up.
"Michael's children have still not heard from or been able to get in contact with their grandmother and no one has been able to confirm her physical location," she told FOX411's Pop Tarts column Sunday. "She was in very good health when she left last Sunday and there was no evidence of any need for her to be under a doctor's care let alone the alleged care of a doctor who testified on behalf of the doctor who was convicted of killing her son."
However, a source close to the family told us that this latest bizarre development is only the tip of the iceberg when it comes to the turmoil brewing within the Jackson family.
"This is a desperate measure, as there is no money coming in other than the allowance the estate gives Katherine," explained the insider. "The family is trying to convince Katherine to join them to handing over power of attorney."
The source also claimed that Katherine's nephew, Trent Jackson –who reportedly alerted cops to her disappearance – is currently caring for Michael's children. But Trent's close relationship with the children is also said to be a huge source of contention.
"The kids like being around Trent and he always been there for both Katherine and Micheal over the years, so there is a lot of jealousy at play," continued the insider. "Micheal would be turning in his grave. His mom and children being at the center of this storm would break his heart."
But despite this odd missing persons incident, Ribera insisted that Katherine and Michael's children have a happy life together, but said she had no first-hand knowledge regarding any financial issues regarding any other of the Jackson clan.
A request to confirm that Prince, Paris and Blanket were under Trent's care was not returned.
A representative for Janet Jackson, and for the Jackson brothers also did not respond to a request for comment.