Snooki & Newborn Son Leave Hospital, Anderson Cooper Sends Gift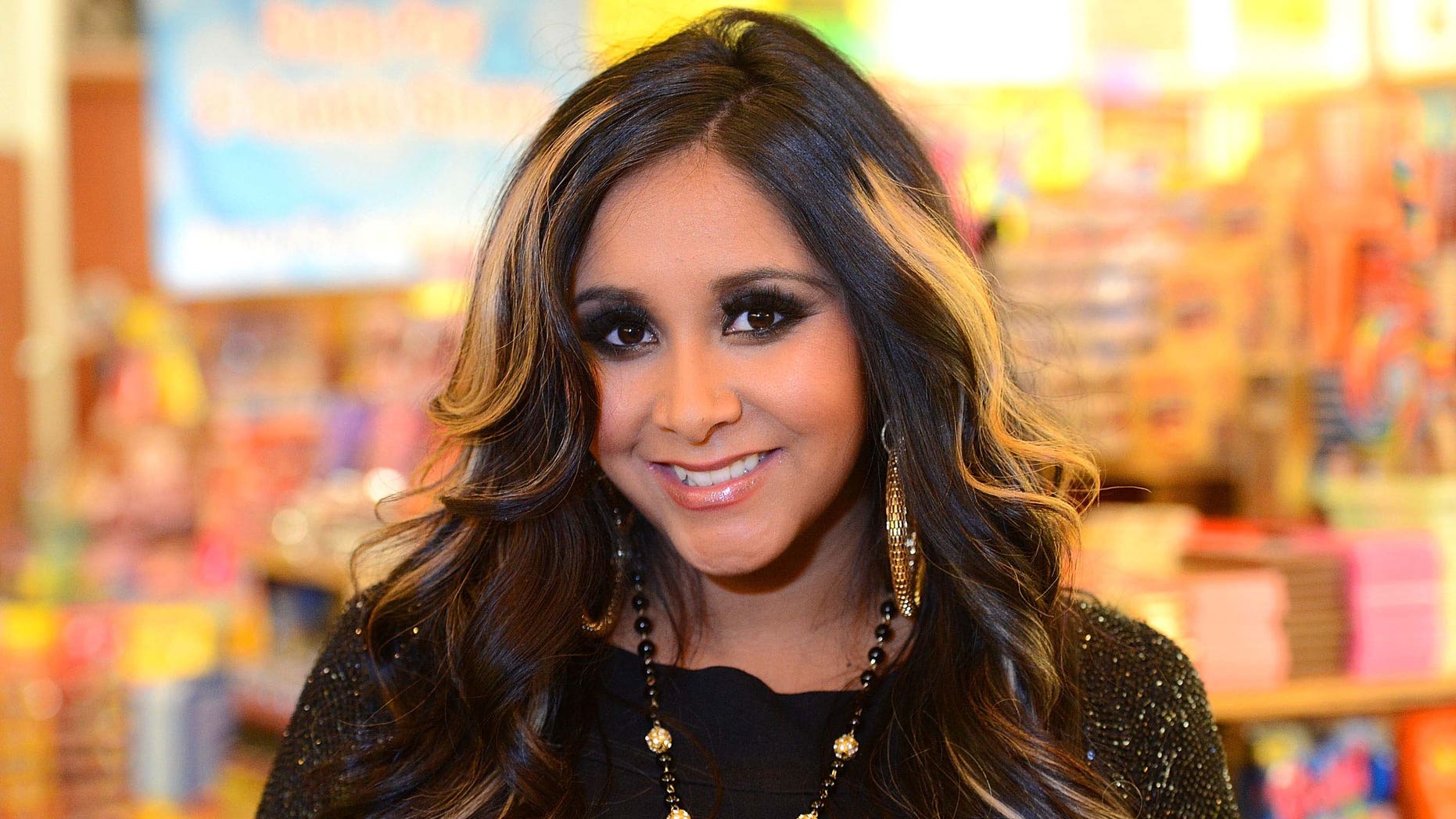 Snooki a.k.a. Nicole Polizzi and her new baby boy were spotted leaving the hospital ready to take on the world.
TMZ published a photo of the reality star sitting in a wheel chair clutching on to baby Lorenzo donning some high platform wedges and a short dress showing off her tats.
Surrounding Snooki were cameras and behind her in the wheelchair was a woman who appears to be her assistant.
In the photo, Snooki's baby Lorenzo is wrapped in a sky blue blanket. Only the top of his head is seen in the photograph.
On Sunday Snooki took to Twitter to talk about her thoughts on her new baby boy Lorenzo.The "Jersey Shore" star gave birth early Sunday to her first child.
"Being a mom is an amazing feeling!!! I love my little man to death! Jionni is such a cute dad," she posted on Sunday.
"I am SO IN LOVE with my son Lorenzo Dominic! I had my little man last night, healthy at 6lbs! HE'S MY WORLD!"
The reality TV star and her fiance, Jionni LaValle, welcomed 6-pound, 5-ounce Lorenzo Dominic LaValle into the world at just before 3 a.m. Sunday at Saint Barnabas Medical Center in Livingston, N.J., MTV said.
Entertainment site Celebuzz is reporting that CNN's reporter Anderson Cooper sent Snooki two dozen cannolis from Carlo's Bakery in Hoboken, N.J.
The bakery is also known for being the place where TLC films the popular reality TV show "Cake Boss."
Snooki took some time to thank Cooper via Twitter.
"Thank u so much. Just got ur gift! We love you, Mr.Anderstand!(sic)" Snooki posted on her Twitter account.