Si, Se Pudo: Film About Chicano Leader Cesar Chavez Gets White House Screening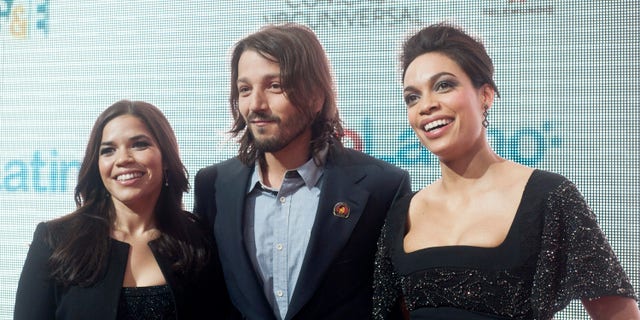 Diego Luna's historical biopic of labor activist Cesar Chavez has been making the rounds at various film festivals in preparation of his theatrical release next week.
Now, fresh off its Audience Award win at last week's South By Southwest festival, "Cesar Chavez" will be screened at the White House on Wednesday.
The Mexican actor/director joked to The Wrap that he would tell President Barack Obama – should he get a moment with him – to tweet about the film, "because he has more followers than all of us together."
"But I really hope that this film raised awareness on the situation today in the fields. This struggle keeps happening," Luna continued. "The struggle and fight of these people is still so much alive, and they deserve attention. Hopefully this film can draw attention, not just to farm workers but to all of those workers that today are feeding the country, that are building this country that deserve immigration reform."
"Cesar Chavez" tells the story of famed Mexican-American labor leader's fight to unionize farm workers in California. Chavez, who founded the United Farm Workers of America, fought to win better pay and conditions for the laborers picking grapes in the fields.
"There's more than 11 million workers today that are making America what it is and don't share the same rights as those who are consuming the products or of those who are enjoying the fruits of their labor," Luna told The Wrap.
Michael Peña ("American Hustle") plays Chavez in the film, while American Ferrera ("Ugly Betty") plays his wife. Rosario Dawson ("Sin City") portrays Chavez's ally and labor leader union leader Dolores Huerta. Luna, Ferrera and Dawson are in Washington and expected to attend the event.
The film was already screened in the nation's capital at an event on Capitol Hill in February. The screening Wednesday will take place at the South Court Auditorium at 2:25 p.m.
In 2010, President Obama proclaimed March 31 as Cesar Chavez Day. The film opens in theaters on March 28.
Follow us on twitter.com/foxnewslatino
Like us at facebook.com/foxnewslatino