Shia LaBeouf admits that he's 'not well-endowed'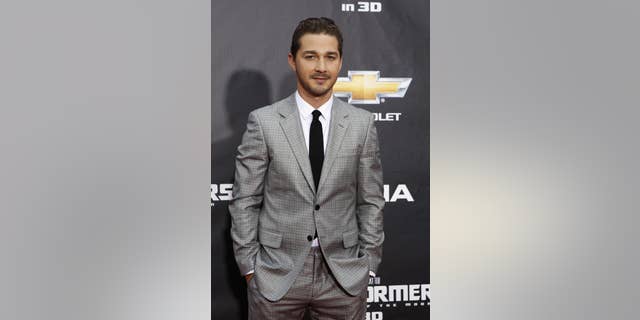 Shia LaBeouf is back and opening up about something very personal.
During an interview with Jimmy Kimmel on Thursday night, the "Borg vs. McEnroe" star talked about one of his art projects in Finland, where he spent a month isolated in a cabin, communicating only via text to visitors at a Helsinki museum. At some point during the trip, the 31-year-old actor was naked around other people.
"For a person who's not extremely well-endowed, who's kinda insecure about my own junk, there's something about sitting naked with a Sami native in a hut getting warm right away before you say 'hello,'" he laughed.
LaBeouf added, "That kinda thing is a very uncomfortable thing, but in Finland it's so culturally normal. Here it's not normal. Guys sit with their boxers on."
Elsewhere in the interview, the actor, who was arrested in Georgia in 2017, also revealed he recently got a French bulldog with his wife, Mia Goth.
"He's a very interesting dog," LaBeouf said. "I don't know if he's emotional or whatever, but he likes to eat his own doo-doo."
LaBeouf plays tennis star John McEnroe in his new movie, "Borg vs. McEnroe," which takes place during the 1980 Wimbledon championship.
This story originally appeared in the New York Post.