She'll Have A Drink With That Bible: Selena Gomez Posts Conflicting Messages On Instagram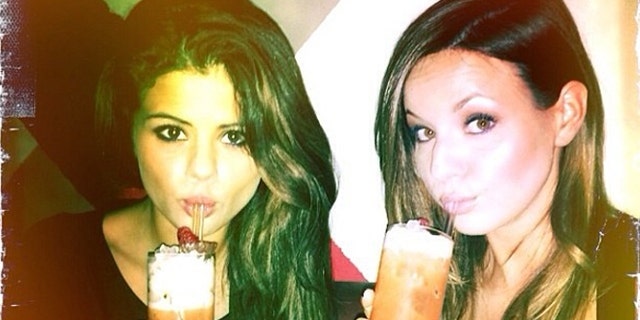 Pop star Selena Gomez went to rehab for two weeks earlier this year, but it seems the treatment has not stopped her from partying it up.
The former Disney starlet, 21, posted a happy hour selfie on Instagram that shows her drinking what seems to be an alcoholic drink.
The caption read: "Extra whip cream please! Dessert before dinner. Duh."
TMZ reported that it confirmed that beneath a nice layer of whipped cream was alcohol. The website said Gomez's rep claims she has does not have a problem handling alcohol.
Gomez revealed earlier this month she voluntarily spent two weeks at the Meadows recovery center in Arizona in January. While her rep said the singer-actress did not go substance abuse, they did not disclose a specific reason.
Other reports said Gomez went to rehab for a combination of problems including alcohol, pot and Ambien, a prescription medication for insomnia.
It also looks like Gomez has relied heavily on her faith recently. On Wednesday, she shared some Biblical wisdom on Instagram, noting that, "its not about what you have, its (sic) what you can give. Whatever it is," she wrote in the caption.
The snapshot shows the verse Genesis 12:2, which reads: "I will make you a great nation; I will bless you/ And make your name great; And you shall be a blessing."
Follow us on twitter.com/foxnewslatino
Like us at facebook.com/foxnewslatino