Serena Williams says she doesn't know if she will play tennis if she gets pregnant again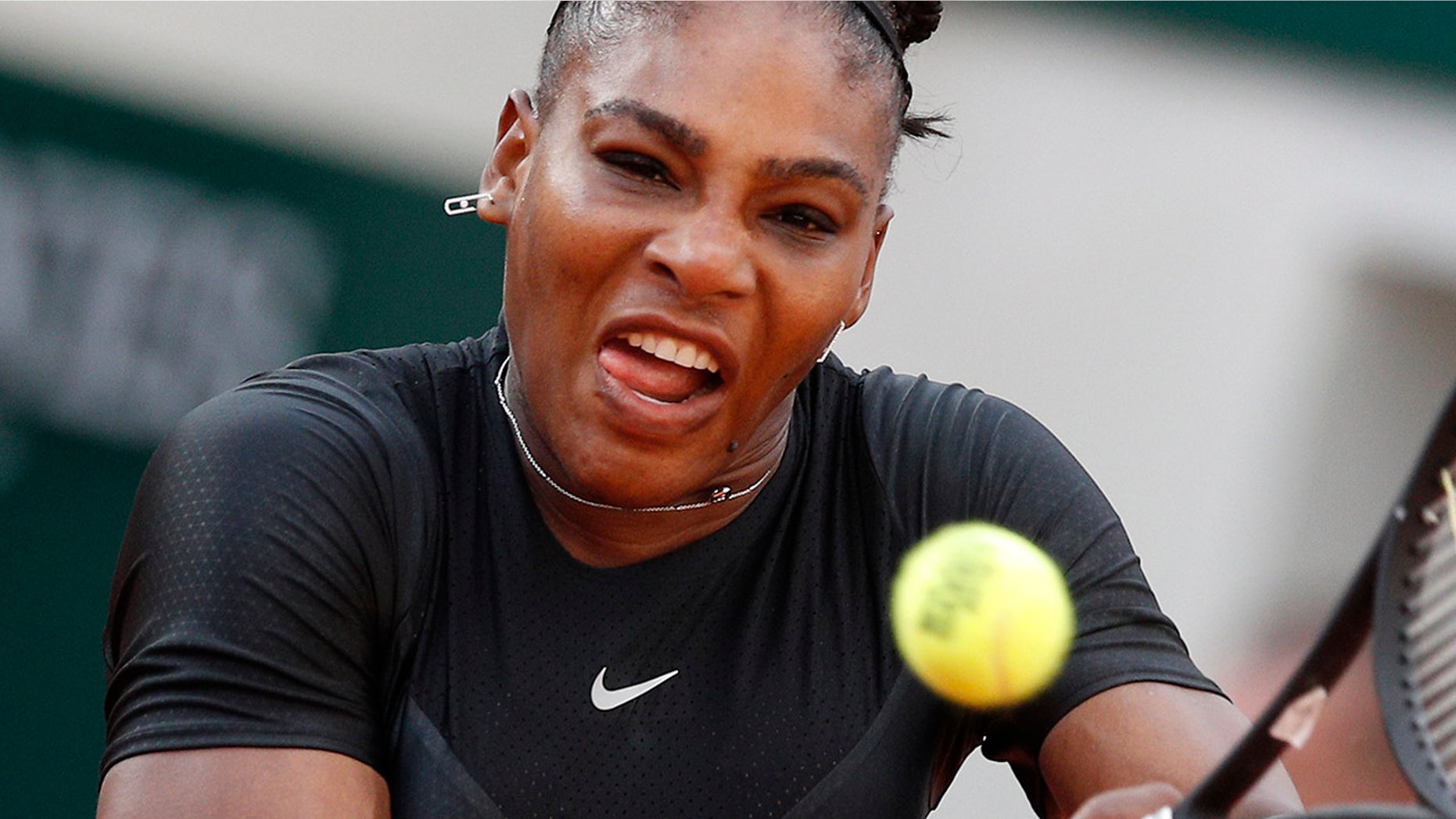 Serena Williams wants more kids, not necessarily more trophies.
The tennis legend, who welcomed daughter Alexis Olympia in September, isn't sure she'd return to the court if she has more children.
"We've got to have more. I don't know if I want to play if I have another baby," Williams, 36, told InStyle for their August cover story. "I need to talk to Alexis. We need a plan."
"If I weren't working, I'd already be pregnant," she quipped. "I hear everyone's different, but I had a really easy pregnancy until the birth. Not even birth — after."
It was indeed incredibly difficult for the athlete after her daughter was born via emergency C-section: She was bedridden for the first six weeks of little Alexis Olympia's life after suffering from a hematoma and blood clots in her lungs, and as recently as last month, she was still coping with postpartum depression. (She's since used the experience to advocate for health care.)
Despite her eagerness to expand her brood, Williams remains dedicated to her sport, even when it gets difficult physically.
"I sneak away to practice, usually around 8 a.m. The only rule I have at practice is to be done at 1 p.m., because as much as I love tennis, I need to be with her. I want to put her above everything else I'm doing," she said. "Since she was born, I haven't been apart from her for more than a day."
Williams also admitted she surprised herself somewhat when she won the Grand Slam singles title at the Australian Open in January 2017.
"I was two months pregnant. I was literally nine weeks by the end of the tournament. Every day that passed I thought, 'This is a dream,'" she said. "I had a really tough first round and an even tougher second round. I thought, 'I'm probably going to lose early. That's OK. I have a good excuse for the first time.'"
Thankfully, she had a great cheerleader all along the way in then-fiancé (now husband) Alexis Ohanian, whom she said she fell in love with shortly after meeting.
"I had this sense, like, 'I'm going to marry this guy, but I'm not ready yet, but I know I'm going to marry this guy,'" she said of first meeting the Reddit co-founder. "I didn't know his world at all, but I've always been tech-savvy. I had a few investments before I met him, and I wanted to know more. So we started talking, just as friends. Just casually chatting. I was getting hot when he was talking about it all. So after that, we just continued talking, and then, I don't know — I love his world."
This story originally appeared in the New York Post.