Selita Ebanks talks Kanye West's baby with Kim Kardashian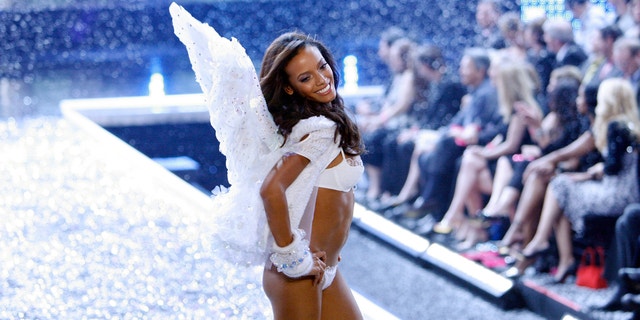 NEW YORK – Model Selita Ebanks was all smiles when talking about Kanye West's future child with Kim Kardashian.
Ebanks opened up Kimye's baby at the Badgley Mischka show during Mercedes-Benz Fashion Week.
Click here for our full Fashion Week coverage.
Back in 2010, Ebanks reportedly dated the rapper, but she said she is very happy for him and Kardashian.
"I think Kanye is going to be an amazing father," she gushed to reporters. "I think he will be really good at it."
She added that she is sure the couple's baby will have plenty of attention from Kim's sisters.

"They're family is huge!"
Ebanks said she expects Kim and Kanye's baby to have a great fashion sense.
"Come on, [he or she] is going to be one of the best dressed kids in the world," she said.
As for her personal style, Ebanks told reporters she believes "less is more" when it comes to fashion, and she was excited to see the Badgley Mischka looks on the catwalk.
"I really love that they design amazing pieces for women that accentuate their curves."
She added that the designers' clothes were elegant and detailed-oriented.
During the show, Badgley Mischka showcased sparkling gowns and glamorous jackets. The collection included a lot of black and white, but also some emerald and navy tones.