Selena Gomez shows off her Spanish and proves that nothing can keep her down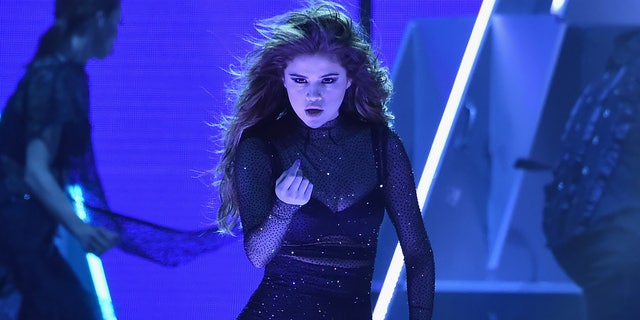 Selena Gomez got in touch with her Latin roots for her most recent commercial. Then she went on "Carpool Karaoke" and proved that she can handle all of life's little ups and downs.
The singer and actress showed off her Spanish-language skills in a new 30-second spot for Pantene's 3 Minute Miracle hair conditioner.
"Yo necesito más que un acondicionador ... Cámbiate a Pantene y notarás la diferencia," she says in Spanish, which translates to, "I need more than just a conditioner … Change to Pantene, and you will noticed the difference."
The singer is currently on tour, but decided to make a pit stop in Los Angeles to hang out – and ride a roller coaster – with James Corden for his "Carpool Karaoke."
Gomez told Corden that he worked to hard and then insisted on taking him on a detour.
"You'll be fine. It'll be fast," she assured him.
They wind up at a local amusement park, where the singer and the late night TV host sit at the front of a roller coaster as it climbs and climbs.
The duo start belting out Gomez's "Come and Get It" before they drop. She was able to continue to sing, but Corden just looked like he was holding on for dear life.
"I don't know if I enjoyed that as much as people usually do," he said.
Back in the car, the Gomez and Corden sang "Hands to Myself," "Kill 'Em With Kindness" and "Love You Like a Love Song," and talked about dating and being in Taylor Swift's all-girl squad, which Corden said he thought was "sexist."
"I think this industry could use a little bit of female sexism," Gomez replied, adding, "Find me a boyfriend, and then we'll talk about it."
Gomez is currently on her "Revival" tour, and at recent stop in Tulsa, Oklahoma, she showed that nothing brings her down. Literally.
The former Disney Channel star took a tumble onstage during "Kill 'Em With Kindness" and instead of trying to play it cool, she laughed it off.
"First fall on the whole damn tour," she told the audience, later posting a video clip of the moment on Instagram. "Can you believe it?"
She got up and went on with her concert.
Like us on Facebook
Follow us on Twitter & Instagram