Selena Gomez Inspires At 'We Day': I Lost Sight Of Who I Was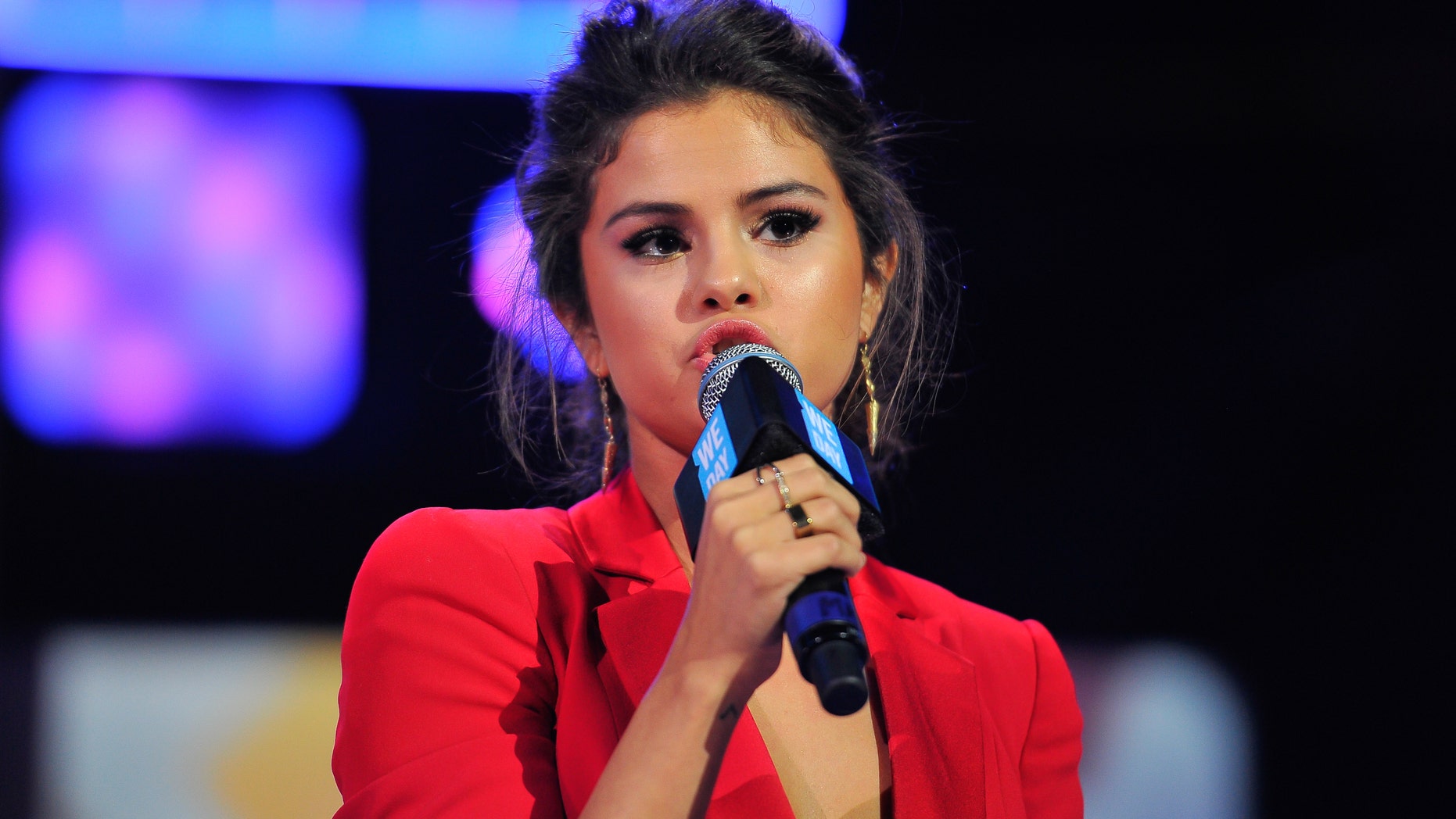 Selena Gomez entered into rehab for two weeks in early January. While she thanked fans for their support, she has stayed mum on her reasons for checking in – until now.
During an inspiring and emotional speech at "We Day" California on Wednesday, the former Disney star dropped hints on what she was going through.
"I am surrounded by people who are supposed to guide me and some of them have and some haven't," the 21-year-old said as she choked up. "They pressure me. There is so much pressure. 'You got be sexy. You got to be cute. You got to be nice. You have to be all those things.'"
She was cheered by hundreds of fans during her eight-minute speech at the event, which was organized by the Free The Children charity.
"You can all relate," she told them. "You all have pressure that you have to deal with every day – with school, with work, with friends, with parents, with family. They tell me what to wear, how to look, what I should say, how I should be."
She said that until recently, she gave in to that pressure.
"I lost sight of who I was," she said. "I listened to opinions of people and I tried to change who I am because I thought that others would accept me for it. And I realized that I don't know how to be anything but myself."
The "Come and Get It" singer kicked off her speech by saying she was no activist, but she wanted to share her past in hopes of inspiring others to believe in themselves.
"I'm sure all of you have been told that you don't have what it takes and that you may not be good enough... when deep down, it's all you want to do, you want to be part of something great, you want to make something great," Gomez said. "It crushes you when people try to tell you that you're not good enough."
She said her mom told her to always believe in herself and trust that she can follow her dreams.
"We Day" celebrations began in Canada in 2007 and spread to the United States and UK last year.
Follow us on twitter.com/foxnewslatino
Like us at facebook.com/foxnewslatino