Selena Gomez announces indefinite break to deal with anxiety, panic attacks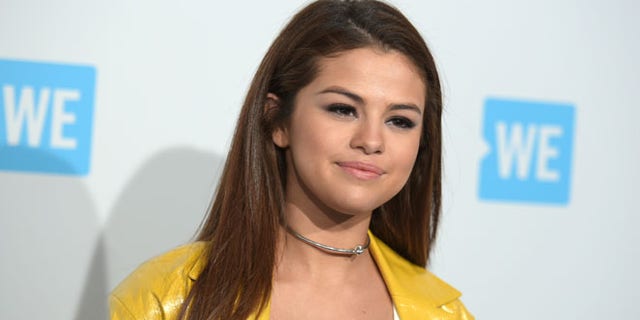 NEWYou can now listen to Fox News articles!
Selena Gomez's extremely packed schedule along with her ongoing battle with lupus has taken a toll, the singer and actress said Tuesday.
She said she is planning to take a break to recover.
In a statement released Tuesday to People magazine, the pop singer said she is dealing with anxiety, panic attacks and depression stemming from her lupus diagnosis.
"As many of you know, around a year ago I revealed that I have lupus, an illness that can affect people in different ways," the 24-year-old Gomez said. "I want to be proactive and focus on maintaining my health and happiness and have decided that the best way forward is to take some time off."
Gomez, who is currently on her "Revival" tour, added: "Thank you to all my fans for your support. You know how special you are to me, but I need to face this head on to ensure I am doing everything possible to be my best. I know I am not alone by sharing this, I hope others will be encouraged to address their own issues."
Kenneth M. Farber, co-CEO and co-president of the Lupus Research Alliance praised Gomez for recognizing the signs and taking care of herself.
"It is not commonly known that depression, anxiety and panic attacks can be side effects of lupus," he told People. "We are so proud of Selena for taking care of herself and bringing awareness to this sometimes very misunderstood illness."
In an interview with Billboard last fall, the singer confirmed the ongoing rumors that she was suffering from the autoimmune disease. She revealed that she had undergone chemotherapy as part of her treatment for the disease.
She underwent chemotherapy in 2014 at The Meadows recovery center in Arizona for two weeks. At the time, her rep did not disclose any specific reason for her rehab stint, but did say it had nothing to do with substance abuse.
It didn't stop gossip mongers from reporting otherwise.
"I wanted so badly to say, 'You guys have no idea. I'm in chemotherapy. You're a**holes,'" Gomez told Billboard. "I locked myself away until I was confident and comfortable again."