Sean Penn Refuses to Place Hand Over Heart During National Anthem, Report Says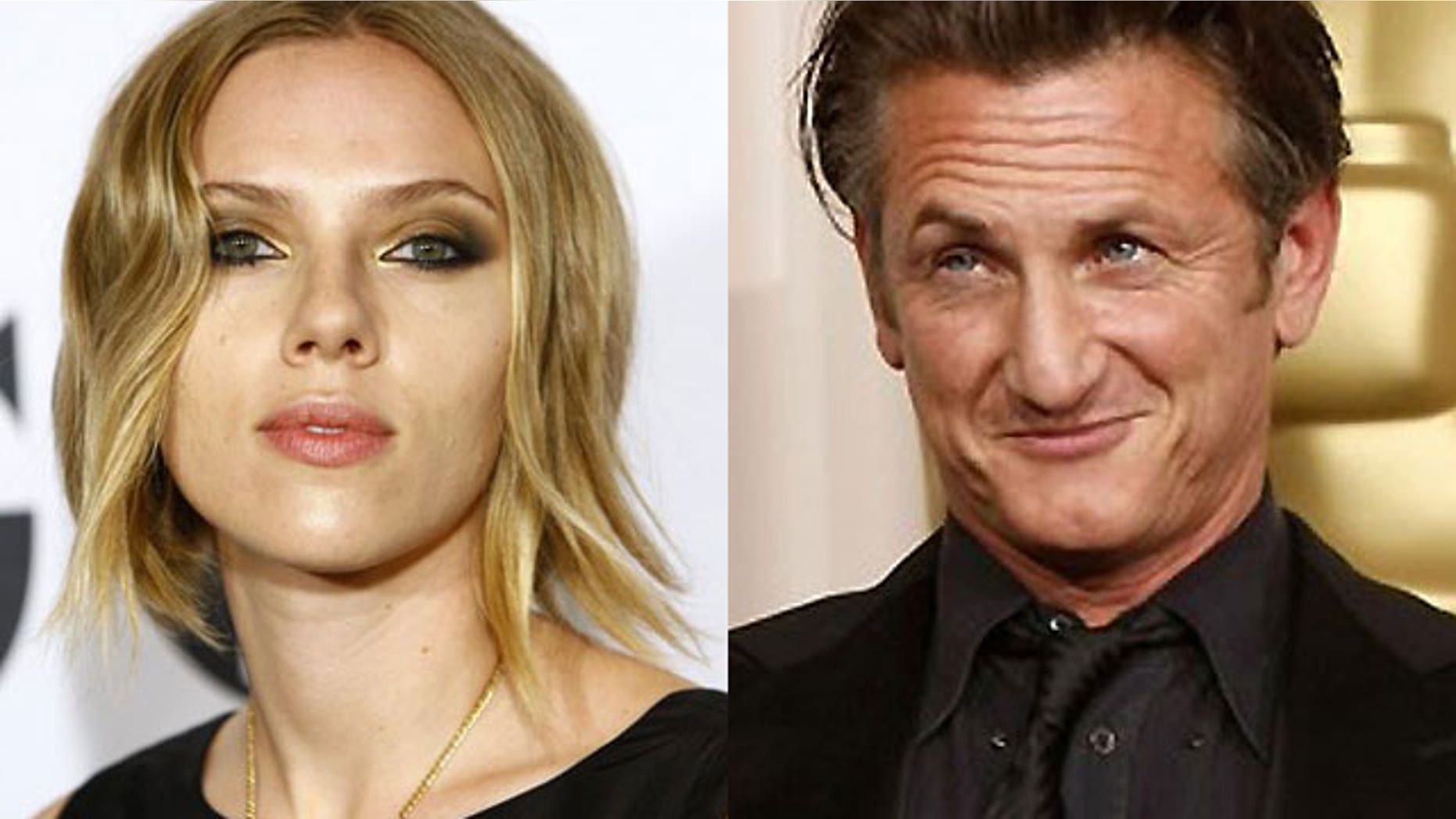 They say Washington, DC, is "Hollywood for ugly people," but the Beltway got a major infusion of good looks Saturday night at the annual White House Correspondents Association dinner. Staid Washingtonians also got a dose of Hollywood-style drama.
Sean Penn caused a stir right off the bat when he wouldn't follow everyone else in putting his hand over his heart as the room stood and sang "The Star-Spangled Banner" at the Hilton International Ballroom. The surly star then spent dinner all over new flame Scarlett Johansson. "She plopped down in his lap, and they were kissing," described a shocked witness. The two left the room for "an hour," sources said, and Penn came back to the table with his tie askew.
That was just the appetizer. At the night's hottest after-party, thrown by Vanity Fair and Bloomberg at French Ambassador François Delattre's lavish manse, ScarJo's twin, Hunter Johansson, prowled the room looking for Sarah Palin. "I wish I had seen her," he told us angrily when he learned Palin took off. "I had a lot of things to tell her." The party raged till 3 a.m. and drew a crowd that included Michael Stipe, Carmelo Anthony and Paul Rudd.
Chelsea Handler, meantime, looked freaked in the lobby of the Hilton at a pre-dinner reception, holding the train of her emerald dress after what looked like a wardrobe malfunction. "Where's Andre?" she demanded, searching for her hotelier boyfriend Andre Balazs. "Does he know where I am?" she said panicking. The comic returned later for the dinner with Balazs, with the dress intact.