Scariest Celebrity Dieters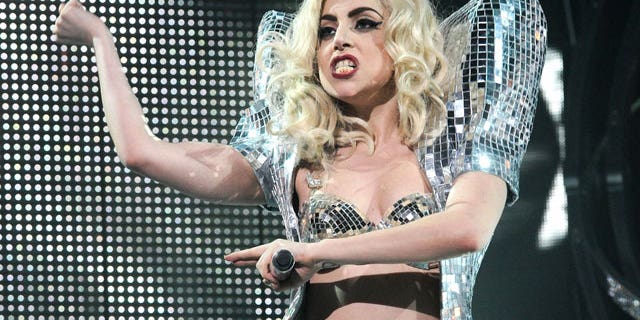 NEWYou can now listen to Fox News articles!
In a new biography about the outlandish superstar, "Poker Face: The Rise and Rise of Lady Gaga," Gaga's former tour manager David Ciemny reportedly says that the tiny dynamo binged on junk food and often starved herself for weeks to fit into her famously wacky (and very revealing) costumes. One time, he says she lost 20 pounds between fittings.
We feel for you, Gaga -- if our butt cheeks and bare midriff were on display half as often as yours are, we'd feel a little self-conscious, too! In fact, in Gaga's latest magazine cover, she is covered in nothing but raw meat. We just lost our appetite right there.
SODAHEAD SLIDESHOW: See scary celebrity dieters through the years.
Yucks aside, eating disorders are nothing to joke about... but if the rumors are true, Gaga wouldn't be the first star to resort to unhealthy measures to drop pounds. From Mary-Kate Olsen's anorexia to Paula Abdul's bulimia, frightening stories about celebrity eating disorders and dangerous diets are all too common.