"Scarface" to be Remade, Takes on Mexican Cartels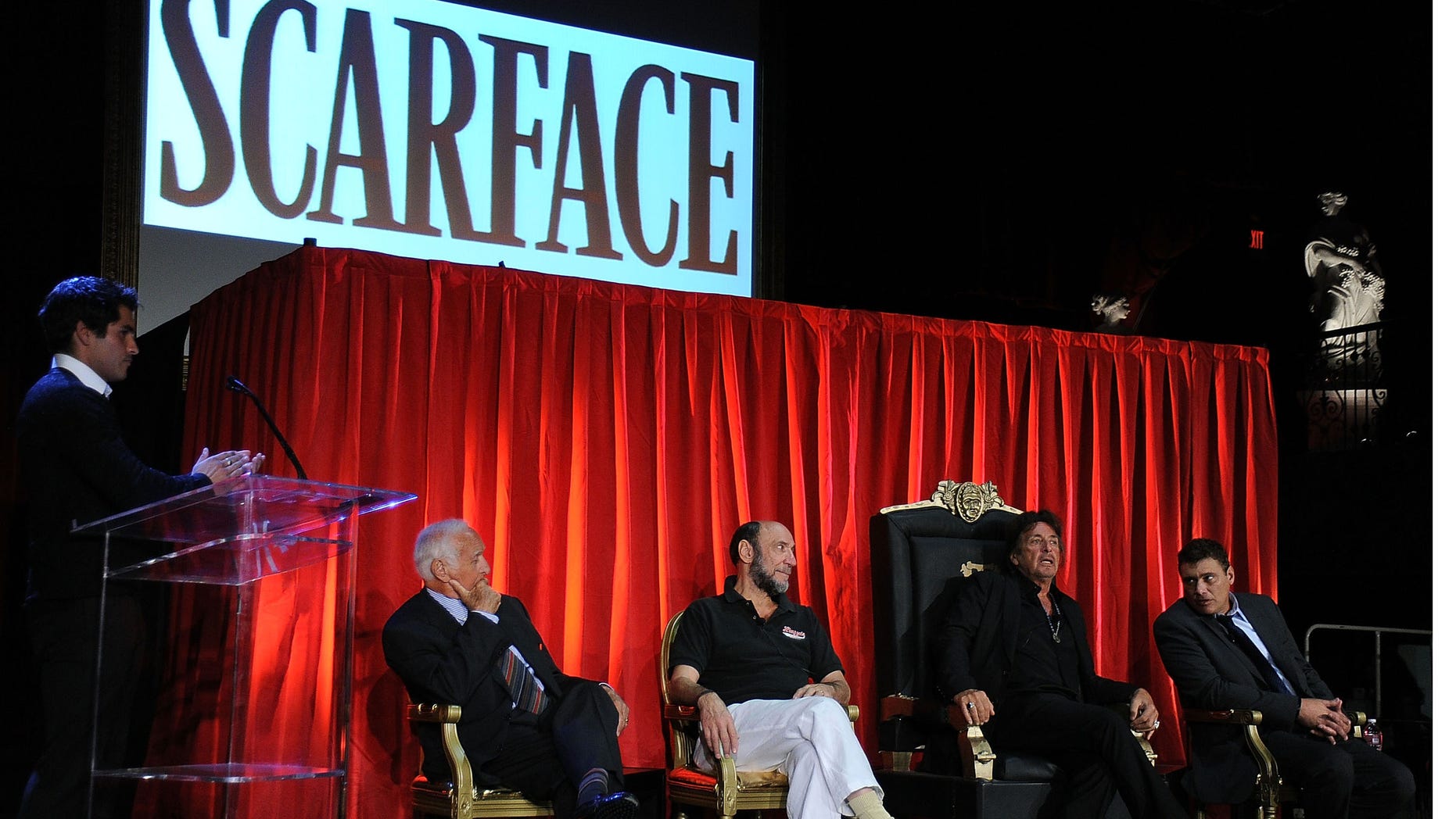 Say hello to my little friend!
"Scarface" fans are outraged that the classic action-drama film might get remade, movie website cinemablend.com is reporting.
According to the website, Universal studios has plans underway for a reboot of the film. As of now, "End of Watch" screenwriter David Ayer is rumored to be the one taking on the project.
What's more, Latino Review says that in the new film Tony Montana (famously immortalized three decades ago by Al Pacino) will now be Mexican instead of Italian or Cuban, as he was in the two previous versions. The idea, apparently, is to make the feature relevant to issues affecting modern day Americans today.
Also, the new Montana will be strongly involved with some of the most wanted drug cartels.
The 1983 version of "Scarface" tells the story of a Cuban Montana, an immigrant living in Miami (Pacino) who gets consumed in the cocaine trade and the drug cartels of his time.
The 1932 flick, which takes place in Chicago and presents an Italian Montana, starred Ann Dvorak, George Raft and Boris Karloff.
The 1983 movie shows Montana as he leaves Cuba when Fidel Castro sends thousands of refugees to America to reunite with relatives. Montana and his buddy Manny find small work to do in Miami. They are soon given work by Omar Suarez, a drug kingpin who uses Montana and his friend to pay money owed to a group of Colombians.
The deal takes a wrong turn and Montana and his pal take the cash and flee. He then finds himself falling in love with the daughter of kingpin Frank Lopez, Elvira, as he realizes that with power comes great responsibility.
Follow us on twitter.com/foxnewslatino
Like us at facebook.com/foxnewslatino