Salma Hayek Stays Beautiful For Her Husband But It's Not Her First Priority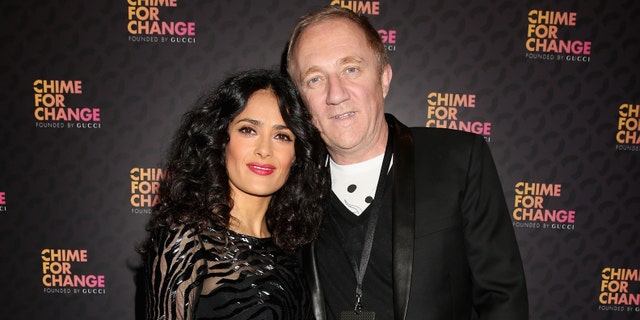 As a wife, a mother and a mogul, Salma Hayek has shown she is more than just a pretty face.
But while her beauty may be idolized, the Mexico native says she has never tried to make herself as beautiful as she could be.
Gracing the cover of the new issue of Instyle, the 47-year-old actress said she is not doing all she can to look her best.
"I know people have always thought I was beautiful, but I have never tried to be as beautiful as I can be," Hayek told the fashion glossy.
Admitting she could exercise more or not eat dessert and drink alcohol, Hayek said, "I don't think my first priority in life has ever been beauty. It's a little bit of a rebellious spirit in me. There is more to me than looks, of course."
Instead she'd rather be content with herself as she is, "You've got to take who you are and love who you are and do the best you can with what you've got."
While her billionaire husband François-Henri Pinault loves when his wife gets glammed up, Hayek says she is "not really a fashionista."
"I have an eye. I can pull it together, but a lot of the effort I make is for my husband, because I want him to be attracted to me."
And what item does Pinault like to see Hayek in most?
"I actually wear a lot of leather…" Hayek shared. "My husband loves when I wear it."
Follow us on twitter.com/foxnewslatino
Like us at facebook.com/foxnewslatino