Ryan Seacrest refuses to interview Sacha Baron Cohen on Oscars carpet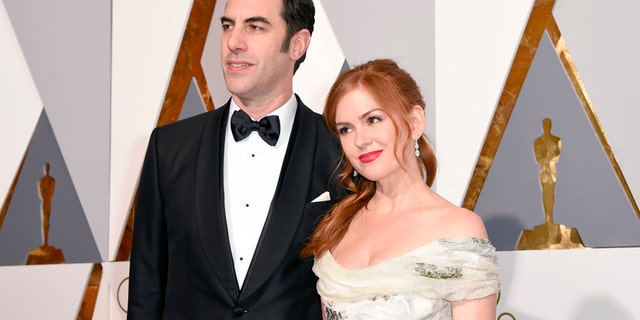 NEWYou can now listen to Fox News articles!
It seems Ryan Seacrest does not forget.
Seacrest turned down the chance to talk to Sacha Baron Cohen on the Oscars red carpet this year, four years after Baron Cohen showered him with ashes on a red carpet.
This year, when Baron Cohen walked by with his wife, Isla Fisher, Seacrest said "No" and turned away.
Speaking to AP a moment later, Baron Cohen joked about the snub.
Later, the two men hugged it out as Baron Cohen interrupted Seacrest's interview with Lady Gaga to ask for a hug and the two embraced.
This article originally appeared in the New York Post's Page Six.