Ryan Lochte says he's ready to propose to 'Playboy' model girlfriend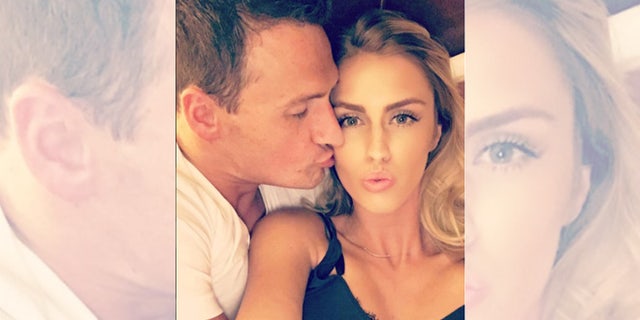 Ryan Lochte said it's only a matter of time until he proposes to his Playboy model girlfriend Kaya Rae Reid.
The 32-year-old Olympic swimmer told USA Today that he feels it's been enough time for him to know that Reid is the one for him, despite the two meeting in January.
"My family says, 'Don't you think it's a little too soon?' I'm like, 'Can you put a time on love? Can you?' " Lochte told the paper. "When I realized this was 'the one' was when she stuck behind me through this."
By "this," Lochte was referring to the much-publicized gas station incident that eclipsed the end of the summer Olympic Games in Rio. Lochte and three other members of the U.S. Olympic swim team broke down a door to a restroom – an event the 11-time medalist later characterized as having been robbed at gunpoint after security guards demanded the swimmers pay for the damages.
"She still loves me, and she's still right there with me," Lochte said.
Reid, who was in Brazil during the Cuban-American swimmer's competition, is now in Los Angeles while he competes on "Dancing With the Stars."
The swimmer said he felt an instant connection to his girlfriend when they met the first time at Bootsy Bellows, a Los Angeles-area nightclub. He said he sent her message on Instagram after their friends pulled them in different directions.
Their romance began three days later.
"From the very first time I met her, everything has clicked," he said. "That's why I know I can propose to her – because everything that's happened, and she's been keeping me so positive. She doesn't care about my fame. She doesn't care about anything. All she cares about is me being happy."
Lochte confirmed on social media last month while addressing an incident involving two protesters storming the stage on "Dancing With the Stars," that he and Reid, 25, are romantically involved.