Ryan Lochte Embraces Hugh Heffner Swag Ways in New Ad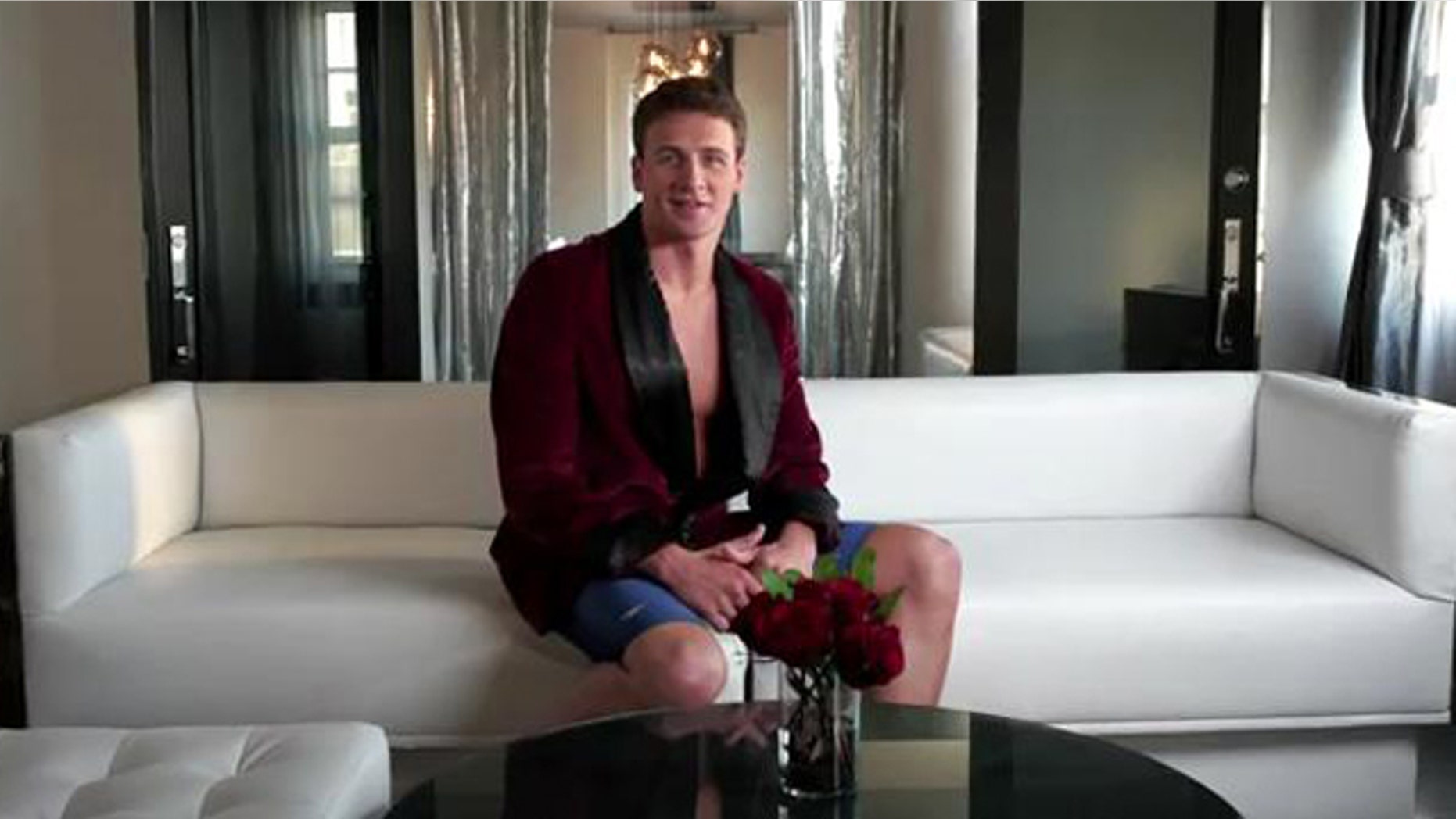 Talk about having swag!
Ryan Lochte is changing his swim trunks for a velvet robe, well, kind of.
The Olympian debuted  looking like Hugh Hefner in a new ad making its rounds online," mashable is reporting.
The website says the Cuban-American swimmer is involved in six dating-themed ads for Nissan Sentra.
In this particular video, the Olympic medalist appears looking quite comfortable in a satin maroon and black robe over his speedo.
The swimmer took to his Twitter account to send out the link and news of his new gig.
Since the London Olympics, swimmer Ryan Lochte has been a constant fixture on the celebrity party circuit.
Hitting up events across the country, including partying with Prince Harry in Las Vegas and catching fashion shows in New York, it seems like getting back in the pool has been the last thing on Lochte's mind.
But after taking a much needed vacation from his vigorous training schedule, Michael Phelp's rival is back in competition mode.
Letting go of his recent party boy ways, Lochte says he only embraced Hollywood to raise his sport's profile.
With his camera-ready good looks, quirky catchphrases and funky fashion choices, Lochte was able to parlay the five medals he won at this summer's Olympic Games into a burgeoning media career.
He did stints as a fashion correspondent for TV's "Extra" and "E! News," filmed cameos for "30 Rock" and "90210," and introduced Lil Wayne on stage at last week's I Heart Radio concert in Las Vegas.
His signature persona became so popular even that Family Guy creator Seth MacFarlane spoofed him on the season opener of "Saturday Night Live."
Still, if acting calls, he might consider it, saying he "had a blast" working on set.
But swimming comes first.
"If it fits into my training," he said, "I'll do it."
The Associated Press contributed to this report.
Follow us on twitter.com/foxnewslatino
Like us at facebook.com/foxnewslatino