Russell Simmons accused of rape by four women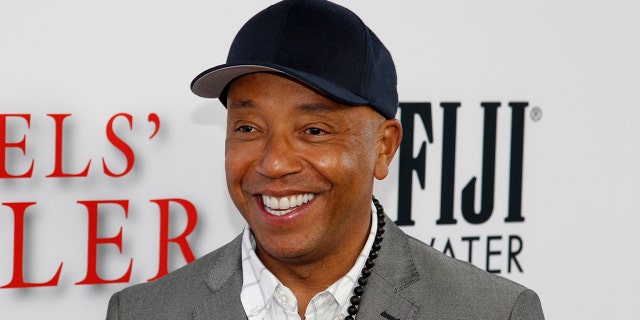 Four more women have accused Def Jam Recordings co-founder Russell Simmons of rape in bombshell stories published Wednesday, the latest allegations of sexual misconduct to rock the entertainment world.
The new allegations against 60-year-old Simmons — which he "vehemently" denies in a statement to Fox News — were reported by The New York Times and the Los Angeles Times. The dates in which the alleged incidents took place ranged from 1988 to 2014.
The 2014 allegation concerns an encounter between Simmons and Christina Moore, then 26, who told The New York Times Simmons brought her and a friend to his Miami hotel room on the pretext of giving them directions to a bar.
Moore said Simmons started a bath and pushed her up against a column in the room. She said she "felt assaulted" with his hands on her body. She added that she and her friend quickly left.
Simmons told The Times through attorney Brad D. Rose that he recalled meeting Moore and her friend, but, his lawyer said that him starting the bath was a "signal to Ms. Moore and her friend to leave" the hotel room.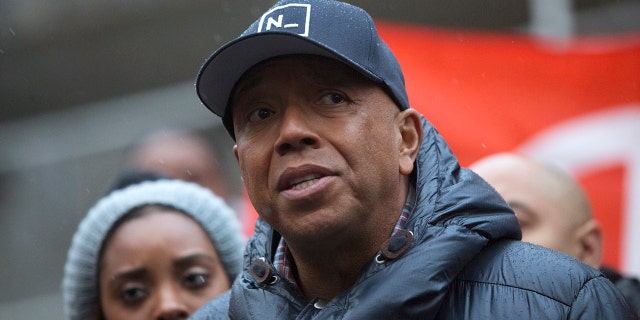 Music journalist Toni Sallie, who said she briefly dated Simmons, told the newspaper he raped her when she was 28 in the fall of 1988, a few months after they stopped seeing each other romantically.
Sallie alleged that Simmons invited her to his Manhattan apartment on the premise that he was hosting a party for his then-girlfriend, but nobody else was there when she arrived. She said Simmons "physically attacked" her and she fought back, but, she claims, Simmons raped her.
RUSSELL SIMMONS REMOVED FROM HBO'S UPCOMING 'ALL DEF COMEDY' SERIES
Simmons told The Times through his lawyer that he dated Sallie, but denied having any nonconsensual sex with her.
Drew Dixon, a former executive at Def Jam Recordings, told The Times that when she was 24 in 1995, Simmons sexually harassed her repeatedly — including "regularly" exposing himself to her. Later that year, she said he raped her in his apartment. She quit the company soon afterwards.
Simmons did admit to The Times that he engaged in "inappropriate conduct" with Dixon during her tenure at the company, but, his lawyer said, he "emphatically states that he did not have sex with her."
RUSSELL SIMMONS STEPS DOWN FROM BUSINESSES AFTER SIDNEY LUMET'S DAUGHTER SAYS HE SEXUALLY VIOLATED HER
Another woman — performer Tina Baker — told The New York Times that when Simmons was her manager in the early 1990s, he raped her.
"It all got really ugly, pretty fast," Baker said, before adding she "did nothing" during the alleged rape -- just shutting her eyes as she "waited for it to end."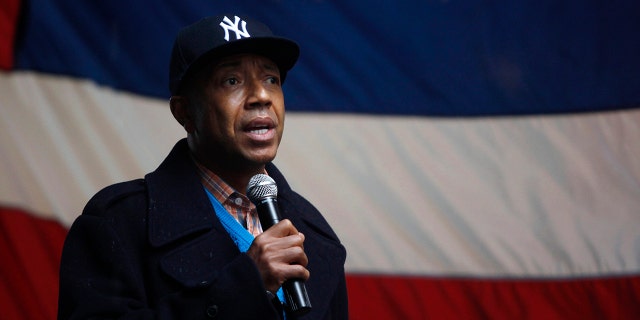 Through his lawyer, Simmons said he has "no recollection of ever having any sexual relations with Ms. Baker."
Another woman, Sherri Hines, told the Los Angeles Times that Simmons raped her in his New York office in 1983 when she was either 17 or 18 years old, after they ran into each other at a nightclub.
Through his lawyer, Simmons told the LA Times that he "vigorously denies" Hines' allegation.
MODEL ACCUSES RUSSELL SIMMONS OF SEXUALLY ASSAULTING HER WHILE BRETT RATNER ALLEGEDLY WATCHED
In a statement to Fox News, Simmons said: "I vehemently deny all these allegations. These horrific accusations have shocked me to my core and all of my relations have been consensual. ... I have enormous respect for the women's movement worldwide and their struggle for respect, dignity, equality and power."
Simmons added: "The current allegations sent to me by the New York Times and Los Angeles Times range from the patently untrue to the frivolous and hurtful."
Simmons stepped down from his businesses last month after he was accused of sexual assault by screenwriter Jenny Lumet, the daughter of renowned director Sidney Lumet. She claimed that Simmons had sex with her more than two decades ago in his apartment. His response: "While her memory of that evening is very different from mine, it is now clear to me that her feelings of fear and intimidation are real. While I have never been violent, I have been thoughtless and insensitive in some of my relationships over many decades and I sincerely apologize."