Roseanne Barr criticizes Hillary Clinton, says Trump is 'great for comedy'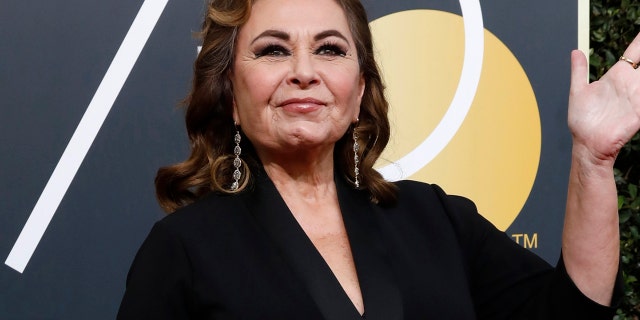 Roseanne Barr is explaining her and her character's unyielding support for President Trump once again. In a clip for an upcoming interview, the star says Americans are lucky to have Trump and lambasts Hillary Clinton for her campaign choices.
Barr and other cast members will appear on Thursday's "20/20" to promote the upcoming revival of her hit sitcom "Roseanne" on ABC. Previously, the 65-year-old told reporters at the Television Critics Association winter press tour that her character on the revival will also be a Trump supporter.
"He talked about jobs. That's what you need to do if you want working people to vote for you. Not Syrian airspace," Barr says in the preview clip below. "I don't think Hillary talked about jobs much. She was always just talking about Syrian airspace. Do you think people in America care? Maybe they do, I didn't, though."
The star went on to defend the decision to make her character on the revival a Trump supporter noting that his personality helps creatively.
"Trump offended half of America and she [Hillary Clinton] offended the other half, so that's great for sitcoms," she said. "It's great for comedy. We're lucky to have him as a president, it's great for comedy."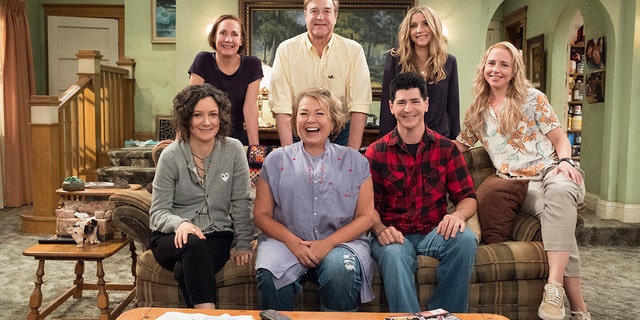 As previously reported, Barr, an outspoken Trump supporter in her own right, defended her choice on behalf of working-class Americans when the character detail was first announced.
"I have always… attempted to portray a realistic portrait of the American people and working class people. And, in fact, it was working class people that elected Trump, so I felt that was very real and something that needed to be discussed."
The upcoming "20/20" interview will also feature appearances by "Roseanne" co-stars John Goodman, Laurie Metcalf, Sara Gilbert, Lecy Goranson, Michael Fishman and Sarah Chalke.