Rose McGowan blasts Ben Affleck for his response to Weinstein scandal: 'You lie'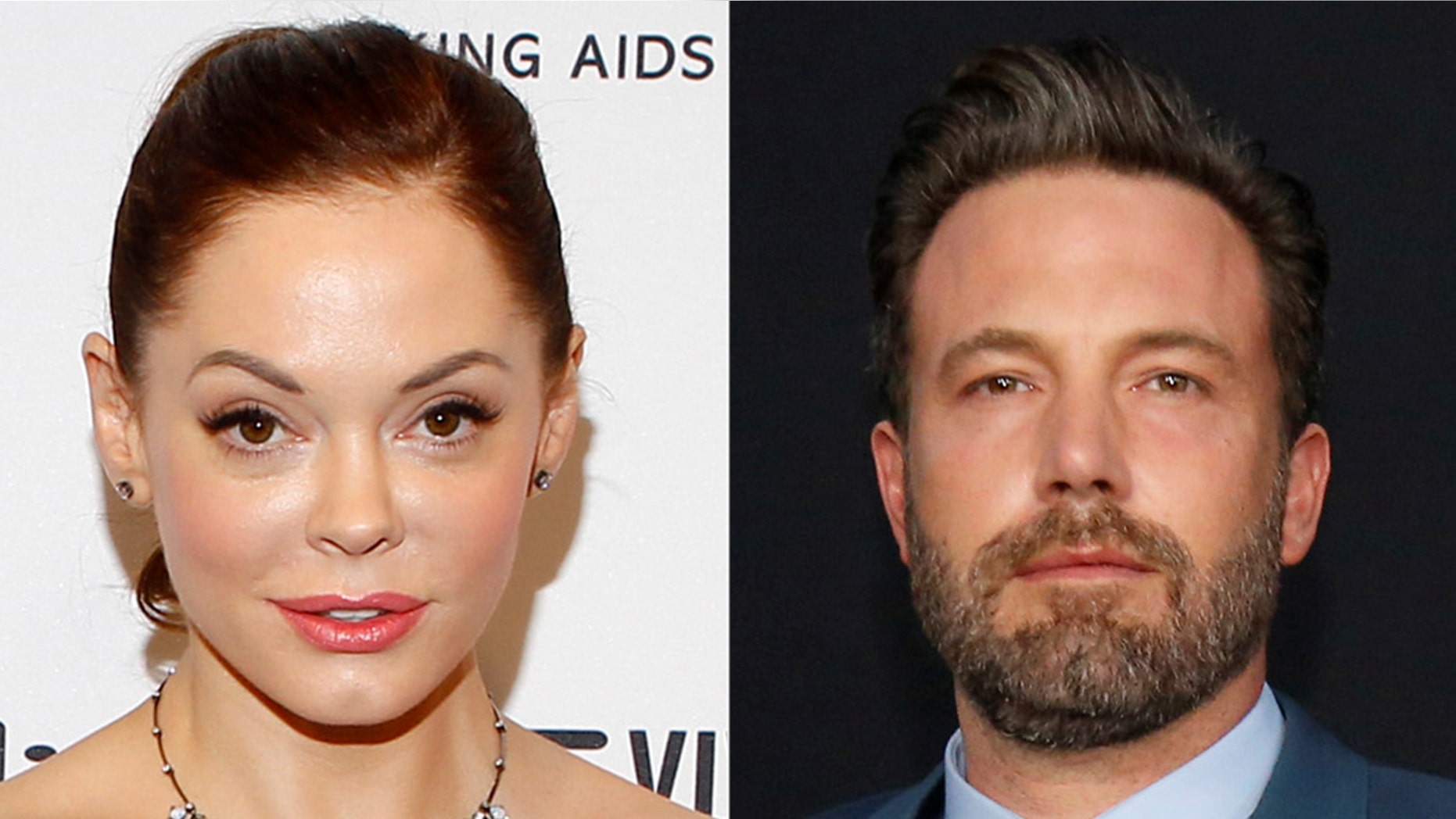 After Ben Affleck gave a statement on the recent allegations against Harvey Weinstein, a man he's worked with on many projects, one of the women accusing the Hollywood producer of sexual misconduct isn't letting the "Justice League" star off the hook.
On Tuesday, Ben Affleck joined the chorus of voices in Hollywood that have worked with Weinstein and now want to speak out against him.
While Affleck's words sound like a condemnation of Weinstein's actions, Rose McGowan, who is among the women accusing Weinstein, isn't buying Affleck's statement for a second. She's been tweeting non-stop against Weinstein and the entire Weinstein Company since the news broke, and specifically targeted Affleck in some of these tweets. The first saw her call him and his brother, Casey Affleck, out. Casey recently dealt with sexual misconduct allegations of his own.
After that, she seemed to respond directly to the Batman actor's statement on the matter with a curt "Ben Affleck f--k off." However, it's her latest tweet on the matter that's grabbed many people's attention.
She tweeted an image of a separate tweet to Affleck that seems to hint that the star knew about Weinstein's behavior with women all along, and even mentioned it at a press conference she claims she was forced to hold after her assault.
McGowan was named in The New York Times initial story about Weinstein after a 1997 incident. The then 23 year old was reportedly given an undisclosed settlement after an episode in a hotel room with Weinstein at the Sundance Film Festival. Now, she's claiming that Ben Affleck not only knew about it, but actively did nothing. So far, he has not commented further on the matter or addressed McGowan's claims.