Ronan Farrow says Hillary Clinton almost bailed on scheduled interview over his Harvey Weinstein reporting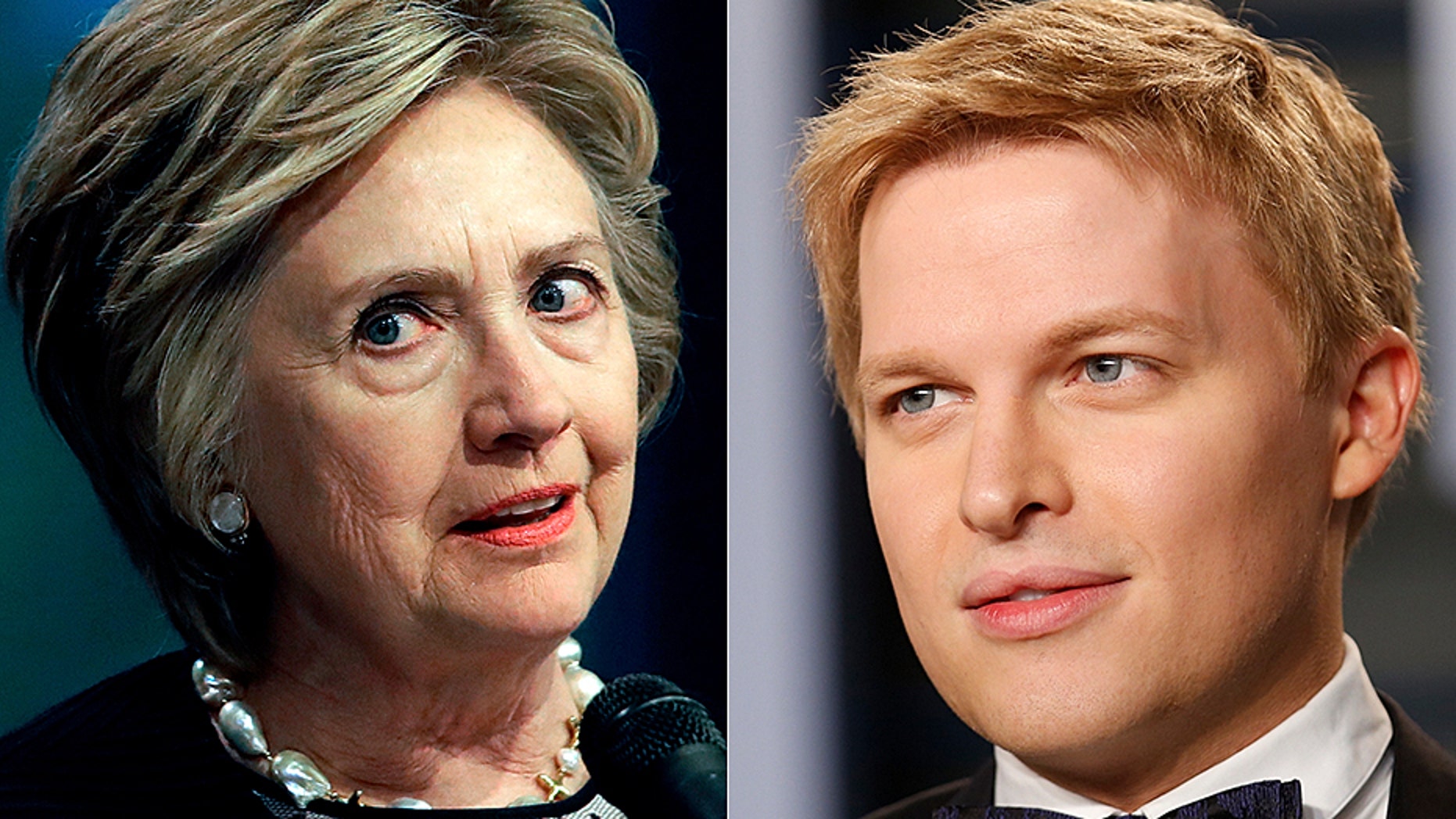 Celebrity scion Ronan Farrow said that Hillary Clinton tried to avoid speaking to him for his new book because he was in the middle of exposing her good friend Harvey Weinstein as a sexual predator.
Farrow spoke with every living secretary of state for his book, "War on Peace: The End of Diplomacy and the Decline of American Influence," but revealed to "Good Morning America" host George Stephanopoulos on Wednesday that Clinton almost skipped the interview because of his Weinstein reporting.
"Hillary Clinton had scheduled an interview while I was at the height of the Weinstein reporting, and her folks got in touch and said, 'we hear you're working on a big story,' sounded very concerned, and tried to cancel the interview," Farrow told Stephanopoulos.
A surprised Stephanopoulos asked, "Over the Weinstein stuff?"
Farrow quickly affirmed, "Over the Weinstein stuff."
Stephanopoulos, who was a longtime aide to President Bill Clinton, said he was "surprised" at the claim before quickly changing the subject.
"Any real reporter would have followed up on such a bombshell, but Stephanopoulos quickly moved on," Media Research Center Senior News Analyst Kyle Drennen wrote.
Mediaite reported that Clinton did cancel the interview, but it was eventually rescheduled.
Farrow recently won a Pulitzer Prize for his reporting on Weinstein, which helped reveal the now-disgraced Hollywood mogul to allegedly be a sexual predator. Farrow was an employee of NBC News when he started the project, but the network mysteriously passed on the expose. Farrow took his work to the prestigious New Yorker, where it went on to claim a Pulitzer.
In various media appearances to promote his Weinstein reporting, Farrow took a series of jabs at NBC News for refusing to air his Weinstein reporting, implying top NBC executives had maintained a "veil of silence." Farrow bluntly rebutted NBC's contention that his reporting was not up to snuff in an appearance on MSNBC the day his New Yorker piece was published.
Much like Stephanopoulos, NBC News President Noah Oppenheim has close ties to the Clinton family.
Prior to be outed as a sexual predator, Weinstein was among Clinton's most prominent campaign donors and closest Hollywood allies.
The MRC pointed out back in Dec. 2017 that Stephanopoulos' "Good Morning America" didn't cover news that Clinton was told about Weinstein's sexual misconduct before he was publicly outed.