Rocco DiSpirito's rotisserie chicken and teriyaki Asian noodles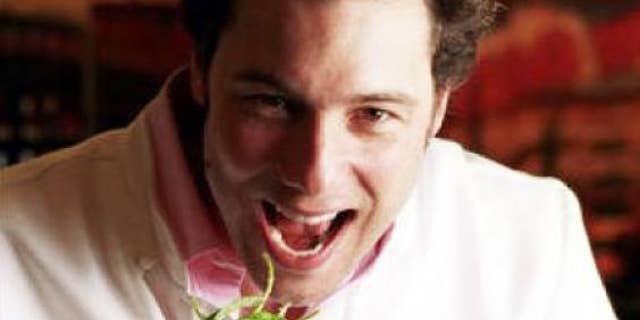 Celebrity chef and author whips up this delicious calorie-cutting dish:
Yield: 4 servings
Prep time: About 2 minutes
Ingredients
8 tablespoons sugar-free teriyaki sauce (such as Seal Sama)
2 tablespoons chopped, no-added-sugar hot-pickled cherry peppers plus 2 tablespoons pickling liquid (such as Delallo)
16 ounces tofu shirataki spaghetti, rinsed, drained and roughly cut to 4-inch pieces
5 cups broccoli slaw (such as Dole)
12 ounces roasted, store-bought chicken, skin removed and shredded
Method
1. Mix the teriyaki sauce, pickled peppers and pickling liquid in a large mixing bowl. Add the remaining ingredients and mix to evenly coat everything with the sauce.
2. Place the salad evenly onto 4 salad plates.
Tip
Add 1/4 cup cilantro sprigs to each portion for a fresh boost of flavor with no added calories.
Per serving
187 calories, 3.5g fat (0.7g sat), 75.75mg cholesterol, 741mg sodium, 11.25g carbohydrates, 4g fiber, 30.2g protein
Nutrient content claims
Reduced calories / Reduced fat / Low saturated fat / No added sugar / Good source of fiber / High protein / Trans fat free
Recommended ready-made version
Weight Watchers Smart Ones Thai Style Chicken and Noodles with Carrots
Calories 260 / Fat 4g