Robert Pattinson once sold porn magazines
Robert Pattinson could have had a very different career path. The "Twilight" actor revealed in an interview with Howard Stern that he stole and sold pornographic magazines at school in his younger years.
"I've never actually said this before. I was, like, stealing porno magazines and selling them at school," the 31-year-old told Stern Tuesday. "No one knew at all what to do with them, though… I'd sell them for a lot of money."
He sold the adult mags for a whopping $30 dollars.
Pattinson continued, "[I] used to go in and take, like, one or two, and then put them in my bag. I was in my school uniform when I was doing it, and it was kind of risky. At the end, I got so cocky that I would take the entire rack."
But eventually his good fortunate ran out when he was caught by a store employee who told Pattinson he could either call the cops or his parents.
"I remember the guy who worked in the store shouting, like, 'Hey!' and then my two friends ran off, and I turned around, like, 'What?' I walked back up to him. I hadn't zipped up my bag. This guy is pulling out all these porno magazines and it was when porn used to have, like, VHS tapes in the plastic sheet with it and he's pulling all these things out, and I was sitting there humiliated with all the old people looking at me disgusted."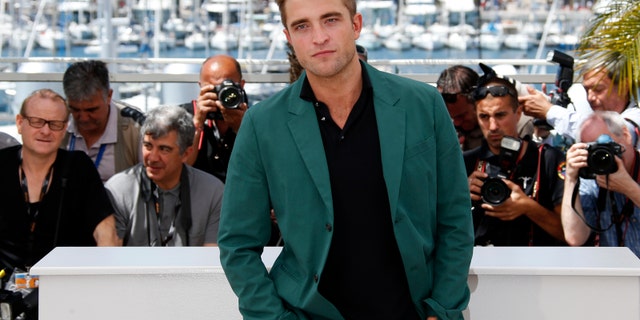 Pattinson pleaded with the story employee.
"I was like, 'Don't call the cops, call my parents,' and I was trying to make up a lie of where I lived and blah blah blah. I was terrible."
While the "Life" star chose calling his parents, the store employee notified Pattinson's school resulting in him being expelled.
"Basically, a couple of days later, everything fell down. Basically every single one of my friends snitched on me literally across the board."