Rob Gronkowski fulfills heart transplant patient's 'one wish'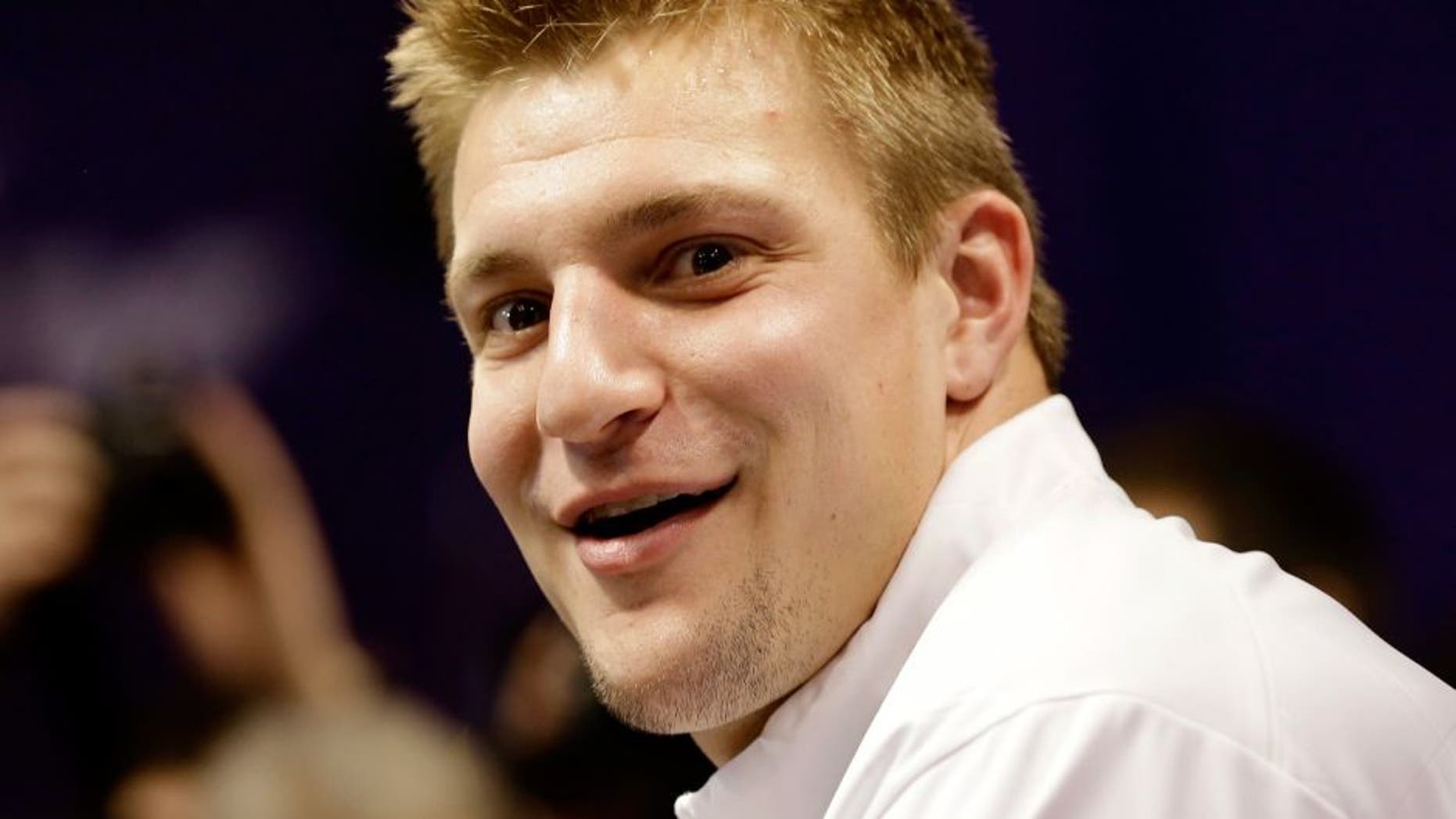 New England Patriots' tight end Rob Gronkowski made a fan's dream come true Monday when he popped into her hospital room to say hello. The star and his brother, Gordie, paid Lauren Meizo a visit after learning the 27-year-old was awaiting a second heart transplant.
The Massachusetts resident said she has been "living" at Brigham and Women's Hospital in Boston for about 85 days as she waits for a new heart and kidney. And she had "one wish" while she sits in the hospital waiting for some good news: to meet Gronk.
"I had so much fun the first time I wanted to up the ante," Meizo joked in a video posted on YouTube on March 25. "I would love for Rob Gronkowski -- 'Gronk' -- from the New England Patriots to deliver the news when I get the call."
But if that's too much pressure, Meizo added, she'd be fine if he simply wanted to drop by for a few minutes just to hang out. The video received more than 5,000 views and was covered by several media outlets.
Several fans begged the star to make Meizo's dream come true -- so he did.
"GRONK MADE MY WISH COME TRUE!" Meizo posted on Facebook Monday afternoon, along with a selfie of the pair.
Meizo suffers from a rare form of muscular dystrophy -- a group of genetic diseases that causes loss of muscle mass -- and is getting ready to undergo her second heart transplant in five years, according to NBC Boston.
"Mentally, I'm doing fine, not ready to give up yet. I've done this before, I can do it again," Meizo told the local news station from her hospital bed last week. "I need a pick-me-up. I think it'd be great if he walked through the door!"
She was shocked when she saw not one -- but two -- Gronk brothers walk through the door. Gronkowski kept quiet about the kind act -- not posting about it on any of his social media accounts. But his brother shared some pictures from the special visit.
"Surprised Lauren Meizo w @gronk," Gordie posted on Instagram. "It was great you allowed us to have a meet and greet with you! #gronksandwich #meizostrong."
The pair brought Meizo plenty of Patriots swag, including an autographed football, teddy bear and jersey. Gordie's post received dozens of comments, many praising the brothers for their thoughtful gesture.
"Thank you so much! I know Lauren she is an amazing strong woman! You guys made her so happy!" one Instagram user wrote.
"How awesome!! Love how you put others first in a world where you don't see that anymore! Bravo boys," another wrote.
"Love the Gronks. Blessings to Lauren," a fan commented.