Rita Moreno Chosen To Receive SAG's Life Achievement Award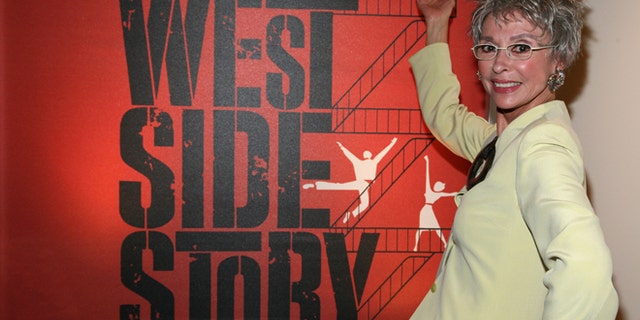 The legendary Rita Moreno has been chosen by her peers to receive one of Hollywood's highest honors.
Moreno will be the 50th recipient of the SAG Achievement Award for career achievement and humanitarian accomplishment.
Presented annually at the Screen Actors Guild Awards, Moreno will receive the industry honor on Jan. 18, 2014.

"I am simply delighted that Rita Moreno is the 50th recipient of our SAG Life Achievement Award – the most prestigious honor we bestow," SAG-AFTRA Co-President Ken Howard said in a press release.
"She is an extraordinarily versatile, talented and generous actor whose career is notable for its courageous choices and for the breadth, depth and quality of her many demanding and commanding roles."
SAG-AFTRA Co-President Roberta Reardon said no one is more deserving of the award.
"Rita Moreno … [is] an iconic talent whose excellent work includes hit movies, highly-rated television series, landmark public television programs and award-winning recordings," Reardon said. "She is emblematic of the broad reach and diverse coverage of our new, merged union. She is an inspiration in every effort, but never more so than with her civil rights activism, promoting equality and diversity while ushering in a more representative depiction of the American scene on screen."
With a nearly 70-year career, Moreno is one of 11 people, and the only Latino, to have ever won an Emmy, Grammy, Oscar and a Tony in what's commonly referred to as an EGOT - the grand slam of show business.
Born Rosa Delores Alverio, Moreno spent the first five years in her native Puerto Rico. But when her parents divorced, her mother brought her to New York for a chance at a better life. They learned early on it wouldn't be easy.
"I want people to take away from my life something very, very important," she told Fox News Latino last year. "My unwillingness to be knocked down. I believe that if you get knocked down you really, really can get up."
Follow us on twitter.com/foxnewslatino
Like us at facebook.com/foxnewslatino