Report: Jon Bon Jovi axed from group bidding for Buffalo Bills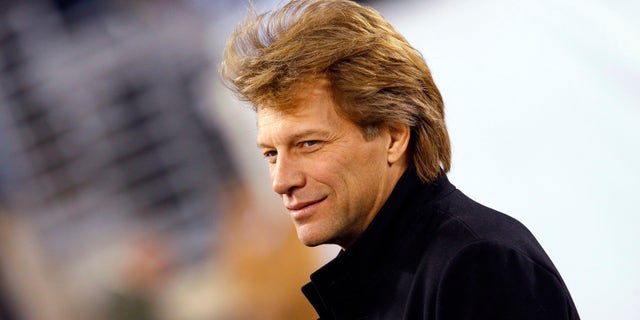 Jon Bon Jovi has been chucked from the group bidding for the Buffalo Bills reports The New York Post.
The rocker and the deep-pocketed Toronto-based sports team owners who are bidding for the Buffalo Bills have parted way, sources close to the situation said Friday.
The remaining entities in the group — Larry Tanenbaum, chairman of Maple Leaf Sports & Entertainment, which controls the NHL's Maple Leafs and NBA's Raptors, and Edward Rogers, chairman of Rogers Communications — believe they are in a stronger position to win the Bills auction without Bon Jovi, sources said.
The New Jersey rocker had led the group, a source close to the situation said. As the lead bidder, Bon Jovi would have been the principal owner and therefore, under NFL rules, would have to put up 30 percent of the purchase price.
With Bon Jovi's net worth at roughly $300 million, according to sources, the group's highest bid would have been capped at about $1.1 billion.
With rival bidder Terry Pegula, a fracking billionaire, said to be willing to push a bid toward $1.2 billion or higher, the Toronto group, with Bon Jovi, feared it was bound to lose, sources said.
Reportedly Morgan Stanley, the investment bank selling the Bills, has been trying to help Bon Jovi find new backers. Bon Jovi and Tanenbaum spokespeople did not return calls to the newspaper.