Report: After Rio scandal, Ryan Lochte may be on 'Dancing with the Stars'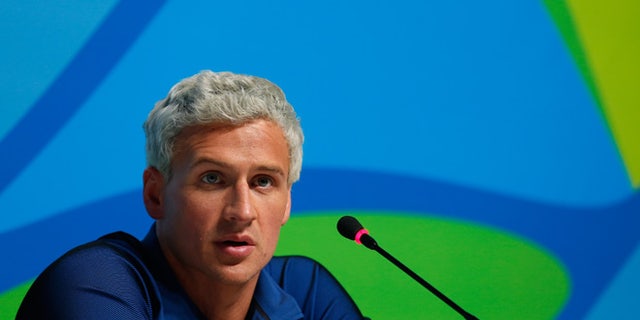 NEWYou can now listen to Fox News articles!
In an effort to clean up his image after lying about the now infamous gas station incident at a Rio gas station, Ryan Lochte is reportedly set to compete in season 23 of "Dancing with the Stars."
Sources told People magazine that the 12-time Olympian is among the front-runners to be included in the upcoming season of celebrity competitors.
The news comes days after Lochte, 32, was caught fabricating the details of an alleged robbery while he was in Rio de Janeiro for the Olympics earlier this month.
The swimmer has since apologized for his actions, saying it was "immature behavior" that led him to getting into an altercation with security at a gas station and then lying to the press to claim he and three other Team USA swimmers were robbed at gunpoint.
"I feel bad that I have let people down," he told People magazine on Wednesday. "Everyone started watching it, and they didn't watch the athletes. That's another reason why I'm so hurt by it, because it took away from the Games."
Since the controversy, Lochte was dropped by sponsors Speedo and Ralph Lauren and is facing further punishment from the U.S. Olympic Committee.
ABC does not comment on casting announcements but a portion of the professional dancers were announced this week.